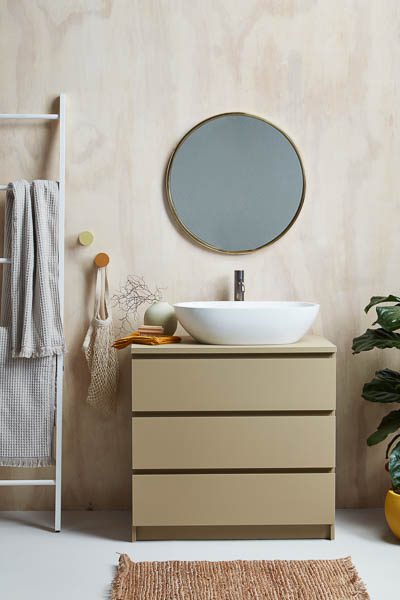 Whitewashed Wonder: Resene
---
This fresh, cool room manages to take the essence of trendy Scandi cool and blend it with a distinctly local, natural style.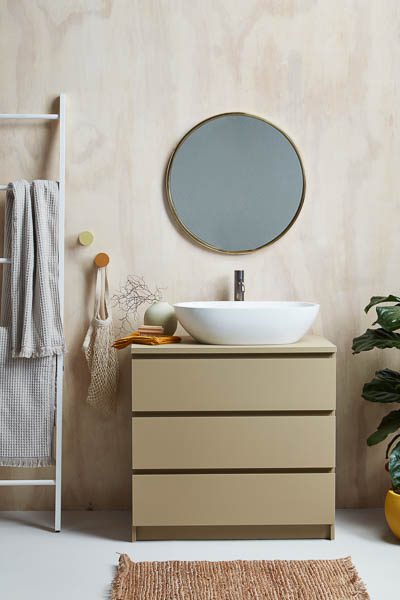 The walls retain a modern minimalist look with the use of Resene Colorwood Whitewash, allowing the beauty of the wood grain to show through and add visual texture. The floor, painted in mild-mannered Resene Eighth Stonewashed, acts as the perfect canvas from which to launch the rest of the room in layers of warm neutrals and textures.
The clean lines of the vanity unit are painted in the darker, earthy Resene Colins Wicket to add dimension and depth to the room.This colour also makes the paler accessories – such as the towel ladder in Resene Rice Cake, a simple vase in Resene Half Stone Age and the hand basin – pop against the other neutrals. As a modern interpretation for bathroom storage, a ladder is used for towels and two round hooks, painted in Resene Rococo and Swiss Caramel, for extra hanging space.
This is a colour scheme that cries out for plenty of natural accents and accessories; be inspired by the jute mat, the woven light shade and even the textures of the waffle towels or something as simple as a string bag. Bolder colour, such as the plant pot in Resene Influential and the deep yellow of the hand towel, add interest, while the on-trend round brass mirror and aged brass tapware bring added warmth and lustre.
Other colours to try with this natural eco cool colour scheme are:
Use bold verdant green accents and consider layering them in different strengths for a lush glade feel.
Swap out the deep yellow accents used here for dramatic burnt oranges and add in contrasting hooks in smokey greys. Top it all off with plants that flower in orange.
Resene Colorwood Whitewash also works well with greys and blues for a soothing, beachy look. For a more earthy look, opt for rich browns or terracotta shades.
---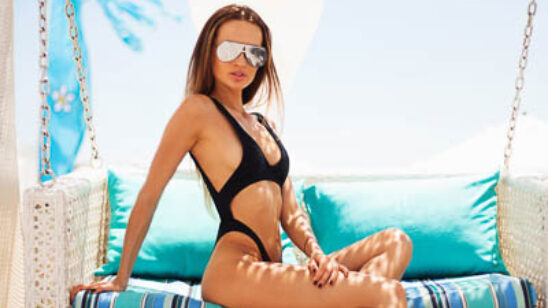 Previous Post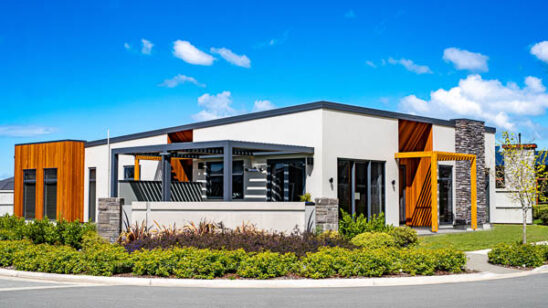 Next Post