---
A stunning new home at Kaiapoi's Sovereign Palms was a recent build by NKR Builders. Situated on a corner site with commanding lake views opposite, the residence incorporates, but doesn't integrate, a private home and a beauty salon, Specially You Beauty Therapy.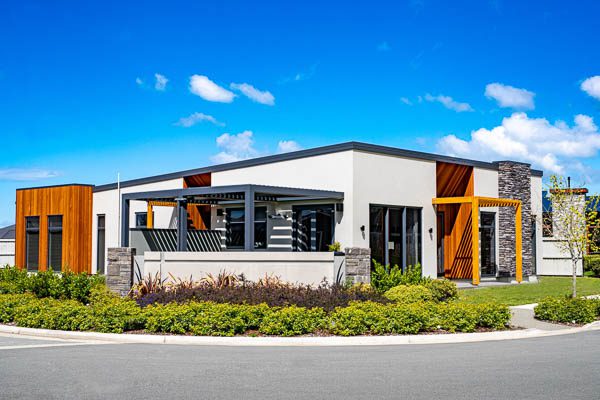 Two separate entrances lead to the house and the business. Though sharing space under the same roof as the house, the salon is a feature in itself as it has its own distinct look and feel.
Timber, stone, soft grey plasterwork and interior walls painted in earthy tones make for a harmonious, neutral theme. The house comprises three bedrooms and two bathrooms. The master bedroom has a generous ensuite which boasts a full-sized
stone bath with large window overlooking the garden.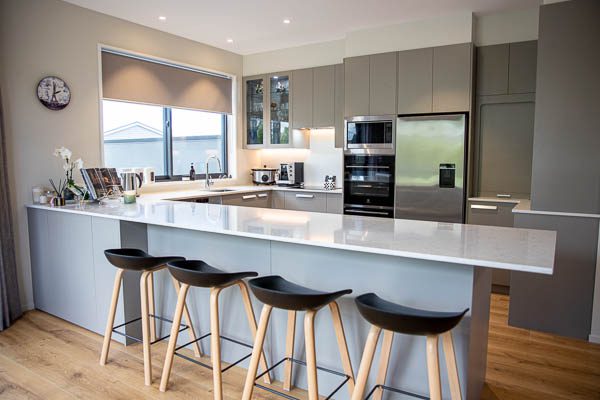 High-studded ceilings add visual dimension, while a full surround-sound system built into the ceiling, plus ducted heat pumps in each room, as well as under-floor heating, deliver ultimate comfort and relaxation.
Vertical cedar finned walls (both interior and exterior) make a clever play of light and shade in the entranceway area. Overhead features, such as the entranceway's slatted pergola and automatic roof over the outdoor dining area, are aesthetically pleasing yet practical.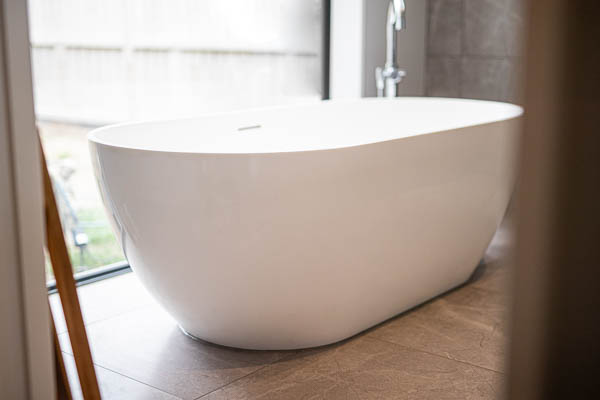 The aggregate driveway, stonework chimney and feature wall make for a grand entrance, while the tiled-cut, coloured concrete patios invite year-round outdoor living.
NKR Builders owner and Managing Director, Nathan Roberts, says his clients were great to work with and the build was a seamless project.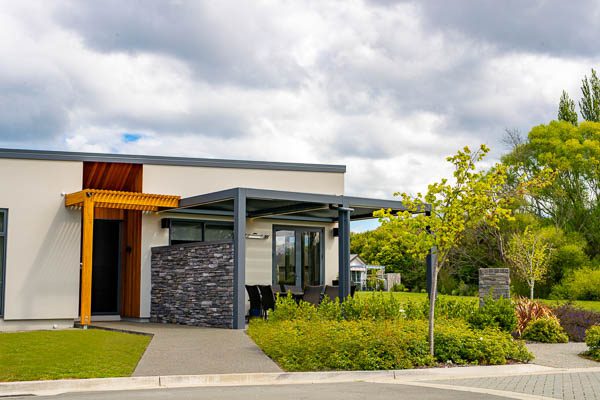 Phone 027 950 8118 or visit www.nkr.co.nz.