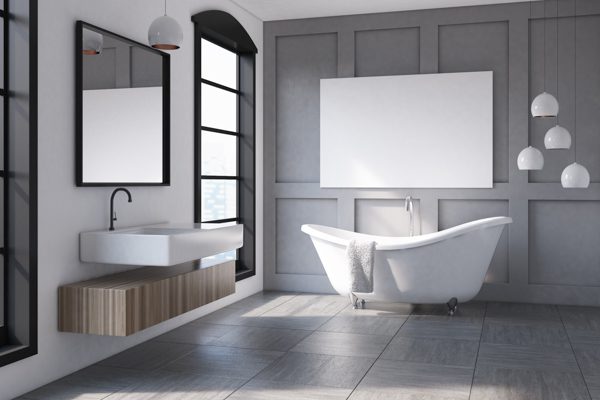 Where form and function collide: Harrison Bloy
Choices like never before make it possible to create a functional bathroom that's dripping in personality.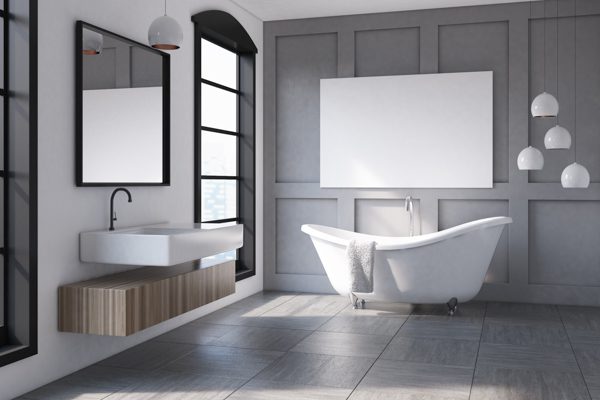 The spacious luxury showroom at Harrison Bloy has a unique and quite stunning display of options. As sumptuous as it all seems, there are many surprisingly affordable quality entry-level products, that are still stylish. With an impressive variety ranging through to high-end luxury, Harrison Bloy has captured the niche bathroom business by being price competitive, with attentive and professional customer service.
Project manager Kathyrn Barr suggests a bathroom's main fixtures are worth a little extra consideration. "If you are on budget, it's the first thing you see – so splashing out on a beautiful bath or vanity is a good idea. You can have practicality and eye-catching style – they go hand in hand."
She says classical accents of the old-world style within a contemporary bathroom is an exciting trend. There's no need for stiff brass taps or tarnished porcelain. The latest quality ranges are superior in practicality to yesteryear models, while still retaining that grace and charm of a traditional style. Comfortable but opulent replica clawfoot baths can be finished to any colour. Three-piece tapware is making a comeback too, whether it's sleek black or classical-styled pewter with porcelain handles.
Slinking into a hot bubble bath is one thing, but they also make a stunning focal feature. Dependent on lifestyle, design is all important. Perhaps a freestanding bath filler or waterfall spout for a dramatic effect? Is it for relaxing in and enjoying the view, or for small children to splash about in – requiring a practical height and a wide edge for parents to rest their elbows? It is surprising how a bath can fit in a smaller floor plan. The latest corner baths are installed flush into a corner, for easier cleaning and extra room. With their broad knowledge, staff help narrow the options to fit budgets, dreams and application.
Small spaces are a welcome challenge at Harrison Bloy. Slim long vanities are an option and floating vanities are more the focus now, lending a spacious feel to the room. Tower storage for towels and toiletries can be custom made as high as desired, to smartly utilise a narrow gap. Mixed materials of painted wood vanities with a marble-effect Carrera stone composite basin is a cool look and finer edging is replacing the chunky-block trend. There is more vertical groove detailing in cabinetry, and handle-free drawers are so practical. The classic shaker recessed-style panel drawers create a touch of traditional detail. Vessel basins have made a comeback too and there's an inspiring line up, using different shapes and materials.
Tapware can be anything from art deco and classical, to futuristic. Brushed nickel is a finish that has become popular – finger prints are less obvious, for one. Choose from antiqued copper through to smart edgy black for taps and shower heads. It's easy to compare subtle differences and effects with the showroom's diverse line up. There's plenty to match a colour palette to, from entry-level Elementi, to the stunning Italian Fantini range.
Harrison Bloy, the destination for everything bathroom, also has amazing Waterware heating, offering Stilly, Imas and Blitz Italian radiators, to suit your home's required length and height. They provide a constant radiant heat throughout, in variations of classic vertical panel design. Silent and toasty warm, they can remain set on low all day.
Bring along your floor plans to Harrison Bloy and consultants will be able to assist with the design and the best configuration for renovations or new builds. "It's helpful to create a 'mood board' from magazines or Pinterest and bring them in so your ideas are in the end result," Kathryn says. "If there's something you see elsewhere, we'll source it. With any idea, budget dependant, it's pretty much a 'yes, we can do that' – and if you're unsure where to start, just come in for inspiration!"
Bathroom-design fantasies begin and end at Harrison Bloy, 221A Annex Road, Middleton. Showroom opening hours are Monday to Friday 7:30am to 5:30pm and weekends 9am to 4pm on Saturdays and 10am to 4pm on Sundays.
There's ample off-street parking or visit www.facebook.com/Harrisonbloy Facebook, or phone 0800 508 8009 for the Christchurch, Queenstown and Timaru showrooms.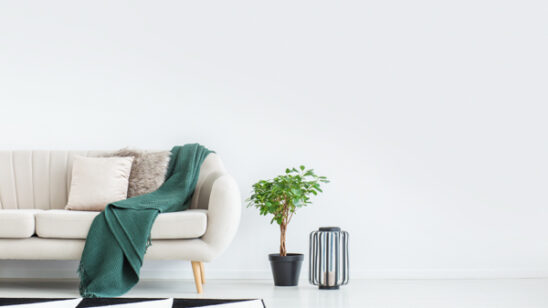 Previous Post