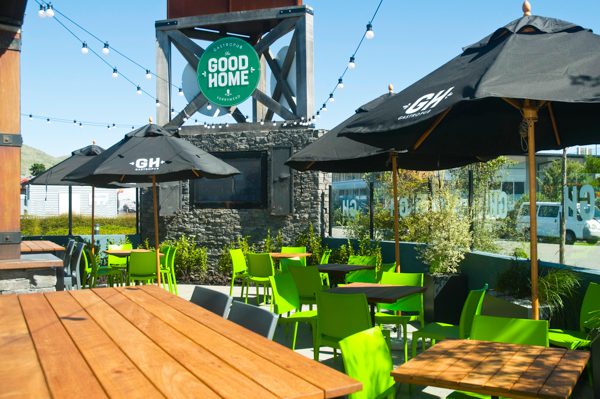 Where everybody knows your name: making yourself comfortable at The Good Home in Ferrymead
Since Cheers first aired in 1982 we've been in search of that elusive break from all our worries, wanting to get away. We want go where everybody knows our name.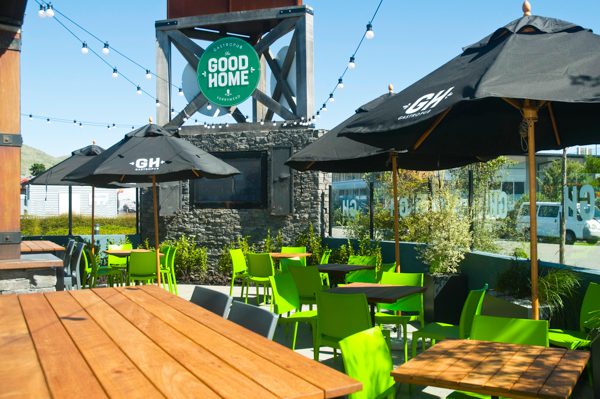 Finally, thanks to Andy Laloli, owner and hands-on host of The Good Home Ferrymead, we've found the holy grail. Open for nine weeks, the restaurant and bar already have a loyal following of regulars and there is plenty of room for more.
Eleven of the individually owned gastropubs are dotted around New Zealand, and each one features a unique fitout. The Good Home Ferrymead celebrates Christchurch's botanical heritage with living plants oxygenating the central bar area. The spacious interior is separated into individual zones including The Johnnie Walker Whisky Lounge, library area, children's play section and sheltered courtyard, all united by a common theme reflecting well-appointed batch meets kiwi quarter acre dream, while the Joel Hart mural brings iconic kiwi art to the party.
Andy says there is something new to see every visit, and the library exchanges books. However, the upright piano minus keys always stores the cutlery, and Andy's favourite spot – the leather chairs by the open fire – won't be going anywhere soon.
Its bespoke menu of gastropub food is comforting with an interesting twist on children's specials too, and the drinks range includes classic premium beers, craft beers, fine wines, cocktails, and a fine whisky range to sample. Essentials quiz night, rib night, happy hour and live music are all catered for. So, what are you waiting for? Pass the beernuts Norm!