---
In early 2016, Peter Marshall of architectural firm Warren and Mahoney wrote, in ArchitectureNow, that "the new Christchurch will be an overlay of the new upon the old – one that preserves heritage while embracing modernity. The result will be a 21st-century 'garden city' that provides a new way of working and living in a city within a contemporary and vibrant environment."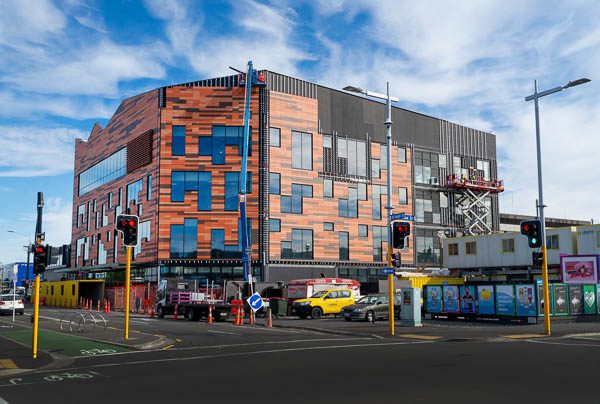 Three years later that modernity is upon us and Christchurch denizens are indeed embracing it. Take a stroll around the central city and view some of the beautiful examples of the architecture dotting the Christchurch cityscape – the Deloitte Building, Tūranga, The Terrace, EntX, the bus interchange. With still a few significant anchor projects to be completed, notably the convention centre and sports facility, the CBD is a proverbial beehive of construction activity. What will eventually be a key feature on the border of the South Frame is Ao Tawhiti Unlimited Discovery school. After being displaced by the earthquakes, the school – two inner-city schools which merged post-earthquake but have remained on separate campuses in Halswell and Ilam – will return to the new city campus near the Colombo corner of St Asaph Street. With the city as their resource – library, museum, arts precinct – and playground – Margaret Mahy, Botanic Gardens – this fantastic new building will reflect the school's unique approach to learning. "Our new building allows us the chance to work as we did before the earthquakes in 2011. We will be able to use the city as our resource more effectively," says Director Steven Mustor.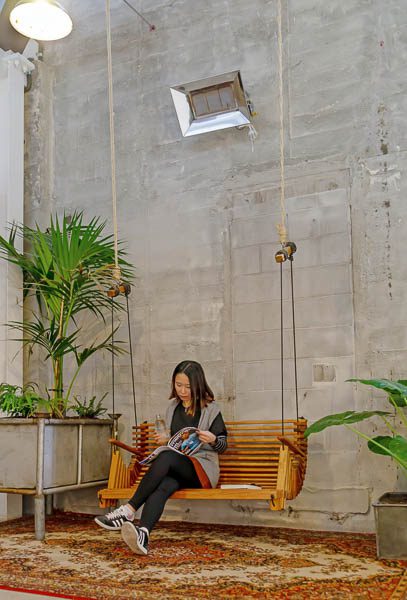 Leaving the campuses that have been their home for eight years will bring mixed emotions, but Mustor believes that "for most students, parents, and staff, there is great excitement about the possibilities our new facility and location can bring." Students are set to take back the town in term two. Conveniently, perhaps most for parents doing the school run, right next to the school is The Yard, a series of boutique eateries, plus retail and office space. With more set to open, already operating are J-Bings (Chinese), Mokoji (Korean), Ceylon Kitchen (Sri Lankan) and Maison de Crepes. A repurposed 1950s printing hall, the exposed wood, brick, steel and concrete make for a cosy environment in which to relax, eat and meet. "Buildings," Peter Marshall also wrote, "will have street frontages as well as communal outdoor space."
Ao Tawhiti and The Yard, and the south sides of EntX and the Justice Precinct, overlook Matai Common, a communal 'gathering space' on Mollett Street that includes seating, kai tables, cycle stands, native plants and trees, a story board, and a special "rain poem" stencilled into the laneway that is revealed only when the area is wet. With these significant projects nearing completion, as well as a host of residential developments, both completed and planned, in the East Frame and elsewhere, the CBD certainly is providing a new way to work and live.
---