---
Giving gifts will never go out of vogue and wedding presents even more so. Traditionally, this came with horror clichés such as three-too-many toasters or a dubious art piece to look at every day until it "broke"!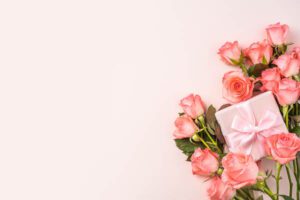 A bridal or wedding registry is an easy-peasy, fabulously fun, win-win for everyone. It is still in line with excitement and sentiment, compared to asking for cash – which doesn't vibe with many. This also helps out our local companies – by sending a little love their way.
---
TRAVEL
This is the opportune time for lovebirds to explore dreamy Aotearoa while we momentarily have it to ourselves.
And setting up a wedding registry with the couple's favourite local travel agent makes for domestic-travel bliss.
If hearts are however set upon faraway sandy shores, overseas travel can be booked for well after the wedding and there is no time limit to use the funds.
Honeymoons can often sit on the back burner after the expenses of a wedding.
So giving the gift of travel is a marriage made in heaven and one that everyone can pitch in for, no matter their budget.
Couples can opt to pre-book the honeymoon, or decide after the wedding once they have a budget to play with. Their guests can opt for their token to be anonymous or not.
The travel fund doesn't have to be just for travelling either. The travel agent can organise the perfect inclusive romantic hotel wedding night, or two, without having to leave town.
---
GIFT STORES
Many a favourite local little suburban gift shop or larger department store will be happy to do up a wedding register, and they often have a convenient online system in place.
The couple can select any number of items they love, to suit all budgets for their guests and loved ones who are unable to be there.
Some independent and specialised on-line registries have also popped up too.
---
LOTS OF CHOICE
Offer guests a range of registry variety. Perhaps select a large online store and a smaller local giftshop, for example and ensure there is plenty of choice for not-too-pricy items.
It is nice too for the gift giver to buy a present they could easily have chosen anyway.
---
DIFFERENT LIKES
Any gift relating to coupledom can be set up as a registry, such as a cosy new log or gas fire for home renovators.
A sporty couple, for example, would treasure a gift for their common love of the outdoors, like a romantic luxury tent.
---
ETIQUETTE
Just as it's impolite to ask for birthday present, most choose not to include the registry on the wedding invitation, instead including a separate note, or mentioning it personally.
This makes it less mandatory and more of a suggestion. And there will be guests that prefer tradition, want to give money, or a special surprise.
---