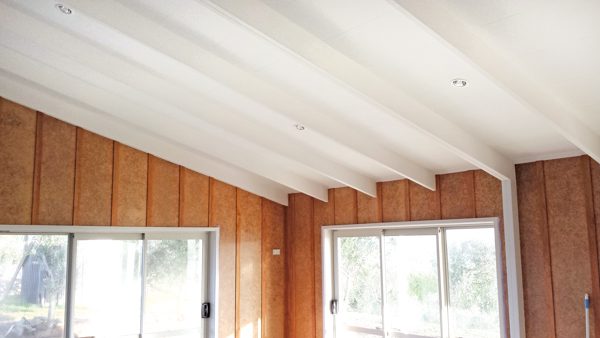 Wall linings with benefits: Triboard TGV by Juken New Zealand
Triboard TGV is an innovative, engineered wood panel, offering an alternative to plasterboard, manufactured by Juken New Zealand Ltd (JNL).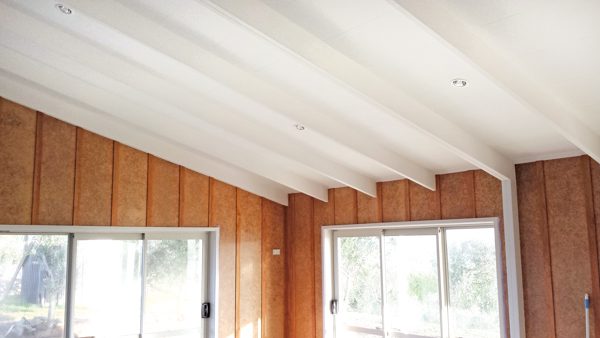 "This product is specifically designed for the lining of high-impact areas such as garages and rumpus rooms," explains JNL Sales and Marketing Manager Gordon Wilmshurst. "These areas are commonly lined with plasterboard products. Holes in the plasterboard are often caused by car doors being opened onto the wall lining or kids' bikes scrapping down the wall which often enough, requires a trade person to carry out remedial repairs."
Triboard TGV tongue and groove panels have been developed specifically for high impact resistance. Because of the panels' inherent strength and size – available in 400mm sheets – they can be joined off frame and bear weight.
"There's nothing better than having positive fixing in the garage or rumpus room. To be able to fix a shelf or the dryer directly onto the walls without fixing to studs is hugely beneficial. Their manageable size means the sheets can be installed easily by one person, reducing construction time and cost."
Triboard is a three-layered panel with a wood strand core sandwiched between MDF outer 'skins'. The result is a clean-lined panel that has high resilience and impact resistance, and greater stiffness than other similar products.
If you would like to know more about Triboard TGV, contact the team at jnl.co.nz.