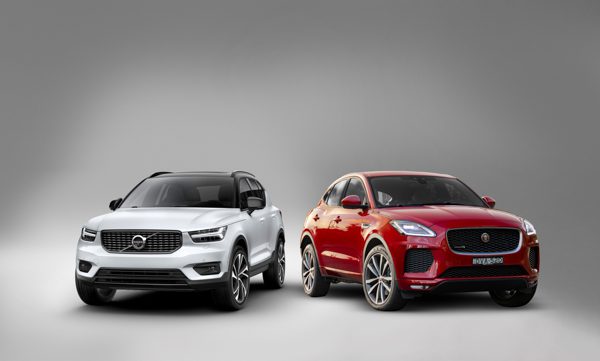 Volvo XC40 VS Jaguar E Pace
Straight off the bat, the all new Volvo XC40 and Jaguar E Pace are exquisite cars. Both are their respective firm's first foray into the uber competitive small luxury SUV market, and I was given the opportunity to put them both to the test.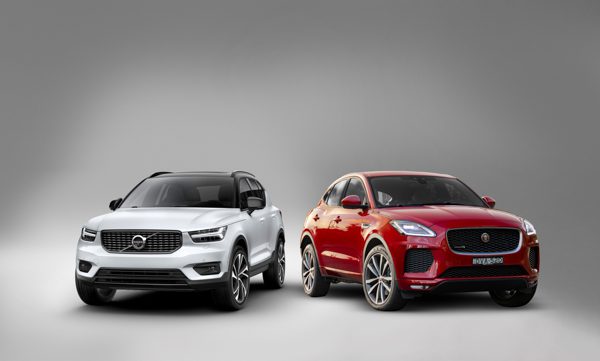 Volvo XC40
Following the flagship XC90 and mid -range XC60, the all-new smaller XC40 carries Volvo's fluidic design philosophy to great effect. Styling cues like the LED headlights with Thor's Hammer-like detailing and reverse L-shaped rear light cluster are totally unique and its square-jawed stance definitely looks the business.
The range is powered by a 2.0-litre turbo four-cylinder engine with 140kW/300Nm, though the range topping T5's power is boosted to 180kW/350Nm. The XC40 T5 R-Design featured here comes with 20-inch alloy wheels, a unique R-Design grille, LED headlights, sunroof, keyless entry and ignition, leather and nubuck upholstery, R-Design treatment on steering wheel, pedals and gear selector as well as heated front seats, Harman Kardon premium sound system and a nine-inch touchscreen with Android Auto and Apple CarPlay, digital radio and navigation.
Select Dynamic mode and everything tightens up, which means you have greater throttle response and shaper turn in.
Many cars have a 'sport' mode feature of some sort, but with the XC40, it completely transforms the driving experience. In fact, it feels more like a hot hatchback than small SUV, quite an accomplishment in itself. The only trade-off is, thanks to the R-Design package, the ride is not as smooth as it ought to be.
Jaguar E Pace
The Jaguar E-Pace is the baby SUV of Jaguar's pride, shown brilliantly by the Jaguar cub door mirror courtesy light at night. Its bigger and extremely capable F-Pace sibling has been selling like hotcakes and the new E-Pace could easily repeat this trend on looks alone.
The planted stance and mesh front grille are iconic Jaguar and the rear three quarter mirrors its larger F-Pace counterpart; you would seldom find a better-looking car in this segment. Choose from a range of 'Ingenium' 2.0-litre turbo four-cylinder engines, with two petrol and two diesels available.
Inside, Jaguar design attributes have been carried over to great effect. The layout is simple and intuitive, though the use of hard plastics is a tad disappointing. Standard features include Lane Keep Assist, 10-way electric seats, Sat Nav and Bluetooth connectivity, of course.
To drive the E-Pace is very much what you would expect from a Jaguar; comfortable, smooth and intuitive. Steering lacks in feel but still manages to be direct and responsive. Despite the sublime ride, the E-Pace does get a bit roly poly in the bends and feels heavy despite the size. The nine-speed automatic complements the power train well, offering crisp changes from gear to gear, and power delivery as a whole is refined and silky smooth.
Verdict
In summary, if you choose the Jaguar E-Pace over the Volvo XC40 – bravo. It rides better and is even slightly better looking, but the Volvo would be my pick thanks to marginally better dynamics and a more involved drive. They are marginal differences though, so whichever you pick, you won't be disappointed.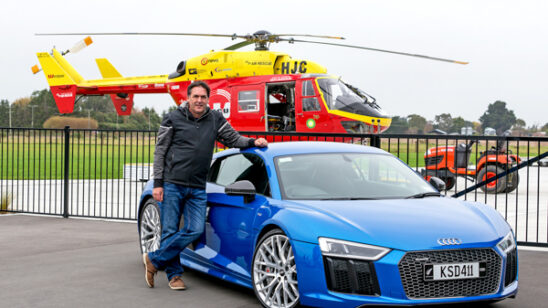 Previous Post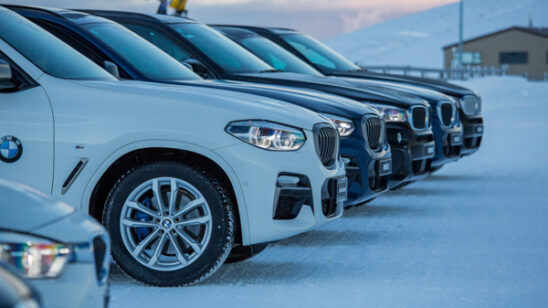 Next Post