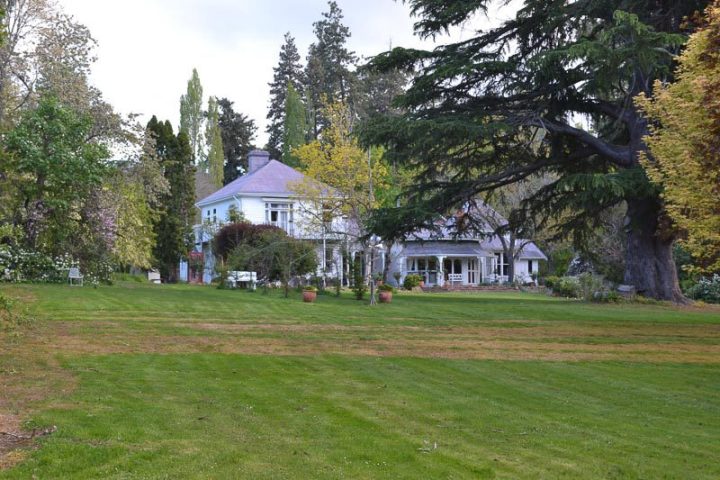 Visit historic Kaiwara Homestead
An open weekend at historic Kaiwara Homestead, on 18 and 19 November, will delight gardeners and history buffs everywhere. Metropol writer Céline Gibson has a sneak peek at what's in store.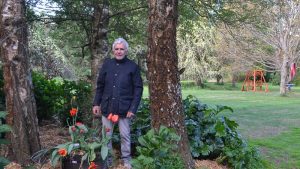 Arare opportunity to view one of Canterbury's finest farming properties, two consecutive open days at Kaiwara Homestead in Culverden will also benefit the Cholmondeley Children's Centre, with proceeds from the weekend.
The homestead's history began 146 years ago when Walter Macfarlane was gifted 25,700 acres of boundary fenced land, comprising tussock hills and one flat paddock, from his father, John Macfarlane.
The property lay 10 minutes west of Culverden, and 20-year-old Walter had big plans in mind for it.
The homestead was first built in 1886 and completed around 1900. Although Victorian in style, it was also built to withstand the extremes of a North Canterbury climate.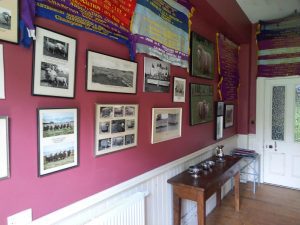 Modernised over the ensuing years, the homestead retains more-or-less the same shape and aspect as of 1900. It now comprises nine bedrooms, four bathrooms, and spacious living areas.
Kaiwara Homestead was considered one of the most premier showpiece gardens of the Amuri region at that time.
The grounds, then and now, encompass some three acres, with several specimen trees planted before 1900. Typical of gardens established during this era, the landscaping followed traditional English garden design, with a predominance of roses gracing the scene.
It is believed Walter's wife, Minnie, who loved working in her garden, was responsible for it's initial layout. Around 1910, Kaiwara employed three gardeners, a cowman gardener, two housemaids and a cook.
The grounds also had two tennis courts, a potting shed and a fernery of exotic plants. The fernery had its own well, with a boiler to heat it. Both the potting shed and fernery have been recently restored.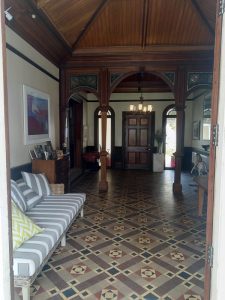 The 12-stand woolshed was built in the early 1900s (with some original gates still in use) and having been re-piled in the 1970s, remains a solid structure today.
The cookhouse is thought to have been built soon after the woolshed. It has also been restored to its original footprint. Four bedrooms, a log-fire burner, and an ensuite have been incorporated into the restoration, making it an ideal self-contained retreat.
Electricity for the homestead was generated from a water turbine, fed from two small reservoirs, channelled down from the valleys north and south of the house.
In its heyday, Kaiwara carried 30,000 merino sheep and was the first registered merino stud in New Zealand.
By the time the estate was sold in the 1970s, it had deteriorated considerably and required major refurbishment.
Bruce and Audrey Johns bought Kaiwara in 1996, and now their two sons oversee it.
The farm comprises 1300 hectares, and carries 1300 sheep, 600 pedigree Angus cattle, and 1100 milking cows.
Today's green spaces of Kaiwara boast stone pathways, majestic trees, rustic garden sculptures, a vegetable garden, and a rose that has climbed to an impressive height of around twenty metres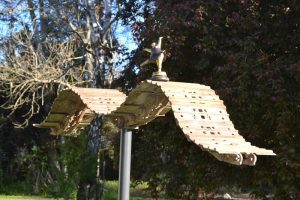 Bruce, who is described by his daughter, Anna Deans, as 'a spritely 80-year-old', has been working the garden for the past six months in readiness for the big event. The Johns family have had strong links with Cholmondeley Children's Centre over the years, a cause dear to their hearts.
This is the first time the open day has occurred in the history of Kaiwara Homestead, so the event is of deep significance to them.
Visitors are welcome to picnic in the grounds and browse part of the homestead, the fernery, potting shed and cookhouse, and children are welcome to feed the ducks, geese, peacocks, and pet lambs.
As well as live music, a talk on Kaiwara will happen at 11am and 2pm each day.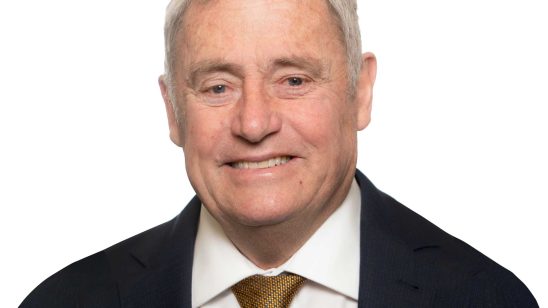 Previous Post