---
In the home building industry, offering a complete design and build service can be an attractive marketing tool, but whether a company can actually deliver is another matter. Craig Freeman, Director of David Magill Builders says you need to look behind the glossy websites and smooth commentary to discover if a company really 'walks its talk'.
The team at David Magill Builders offers design and build in its purest form, demonstrating upfront transparency, true flexibility and an unbeatable 'can-do' attitude that puts the client ahead of business.
Flexibility lies at the core of a true design and build service; to earn the title it must be about making ideas into reality in the way the client wants it to happen.
"While we have strong relationships with local designers specialising in every type of home, we happily work with your chosen designer and products you like. We also have our own highly skilled, longstanding sub trades, but can work with contacts and resources that you might have, as long as their standards match ours. It's a point of difference that we are very proud of!"
Brought to every detail of each project is Craig's legendary attitude.
"I challenge others saying 'it can't be done' – we disregard reasons not to and through lateral thinking we zero in on how we can get it done," Craig says.
So intent is Craig that he will engineer solutions himself.
"Bespoke is more than a word; it's being able to do it. We make it in the workshop or on-site using hand tools – and if you are not doing that you are not true design and build."
The craftsmanship skills gained from 'old school' carpentry experience has bridged the gap between old and modern high-tech systems; resulting in some impressive ingenuity in design and build – often only seen in architectural homes.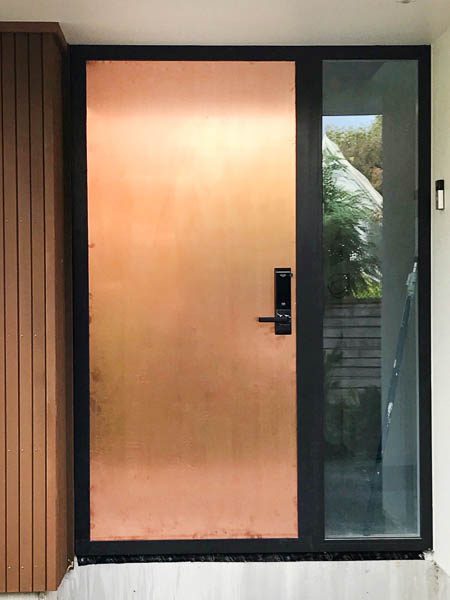 For one owner, a copper front door was a heart's desire.
Difficulty in product supply resulted in Craig and his team custom making it in-house for a fraction of the cost.
Meanwhile an existing house with a double stud height lounge room was designed to have a circular mezzanine floor added to create a library space.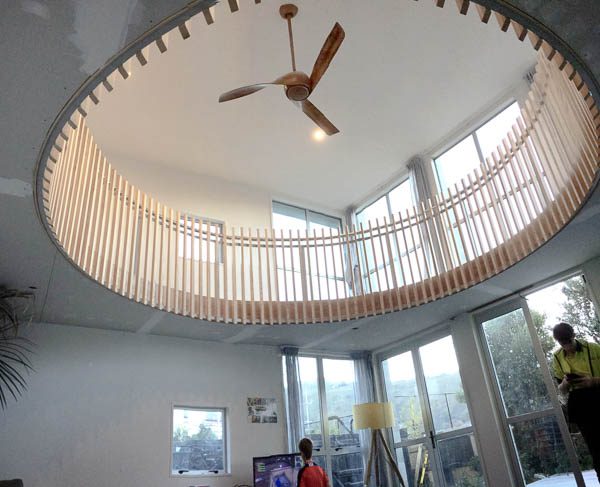 The engineering plans specified an octagon with a circle inside – an 'outside the square' request.
An expensive continuous circular 100mm-deep beam was required, so Craig made it in-house, drawing the beam on his steel bench, calculating the dimensions, dividing the circumference into six individual pieces, making a form in the workshop to press the laminates together, cutting and fitting the pieces, before fixing the beam on site.
The end result: another very happy client. Now that's design and build!
---