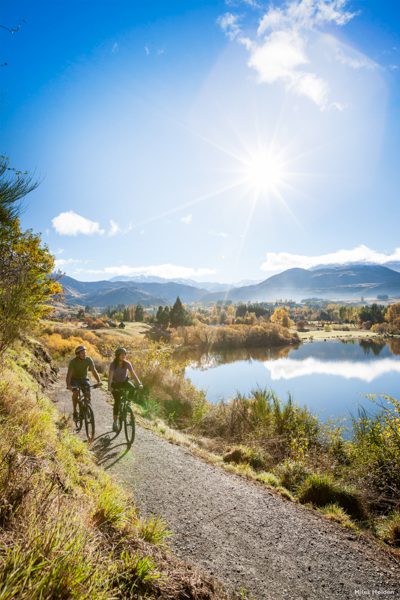 Trailing behind: set about seeing the Southern Lakes by bike or foot
Autumn is often rated as the most picturesque time of year in the Southern Lakes region, and Queenstown Trails Trust Chief Executive Mark Williams says it's the perfect season to explore the area by bike or on foot.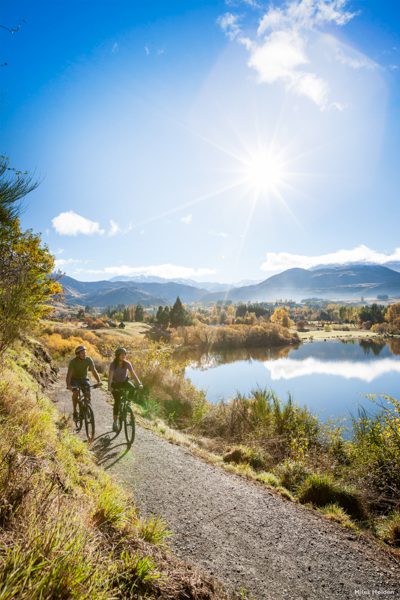 With the trees now displaying the full spectrum of golden-bronze to rusty-red hues, mild temperatures and plenty of daylight hours, Mark believes the pre-winter conditions and stunning scenery are ideal for both cyclists and walkers. He's on his bike most weekends in the 120-kilometre network of trails and tracks that make up the Queenstown Trail. And, after a year in the job, he is more passionate than ever.
"The Queenstown Trail is very multi-purpose," Mark says. "It's a fantastic ride experience for visitors from out of town, but also a great commuter trail for residents. With Queenstown under a bit of infrastructure pressure, it means people can use a different mode of transport to get to work. So it serves a wide range of users."
From April to June, the views along Queenstown Trail are breathtaking. It traverses two impressive suspension bridges, crosses three rivers (the Kawarau, Shotover and Arrow) and circumnavigates Lake Wakatipu and Lake Hayes.
"At this time of year, you get a beautiful mist. It's pretty spectacular seeing the mountains poking out from the mist. And you get the first snowfalls, so it looks like a dusting of icing sugar on top of the mountains. With the golden trees and snow, it's a really nice mixture of colours."
Mark recommends trying Arrow River Bridges Ride during autumn. For more information, visit www.queenstowntrail.org.nz.