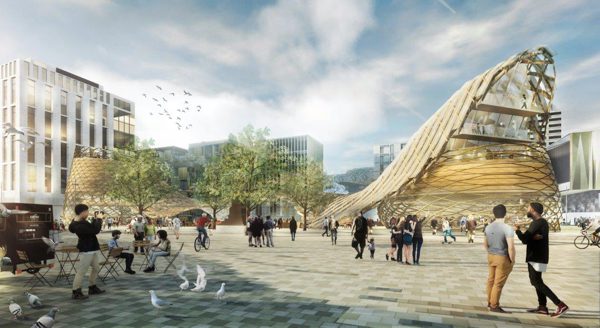 Thinking inside the square: Regenerate Christchurch
Regenerate Christchurch has released its vision for Cathedral Square, emphasising that a return to its original purpose as a gathering place for local people and visitors must be front and centre.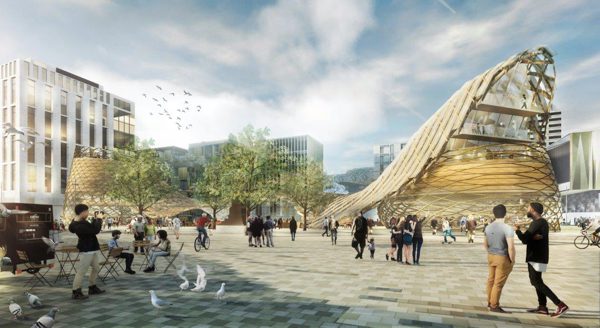 Chief Executive Ivan Iafeta says while the vision for the physical regeneration of the Square is aspirational in terms of design, the social regeneration of the square is achievable sooner and should be prioritised.
The design for the square includes a series of interconnected spaces suitable for public events, with a combination of paving and green areas and more trees than in the past. There is an option for three enclosed pavilions connected by a lattice-style structure which Ivan says, would provide a year-round undercover area for markets and other activities.
Ivan says the greater regeneration will need to be delivered in stages as funding and other developments allow, but delivering a comprehensive programme of events, activities and festivals will re-establish the square as a gathering place.
"To be regenerated, the square cannot remain symbolic of the city's loss and instead needs to be a strong symbol of the vibrant future of the centre of our city. The long-term vision will provide the impetus and drive for the public and private sectors to work toward a common goal.
"But it's not just about new things. It is about people and we need to get on with making the square a place for the people again."
Regenerate Christchurch's long-term vision can be viewed at regeneratechristchurch.nz/cathedral-square and the organisation will now work with Christchurch City Council to develop a delivery strategy.