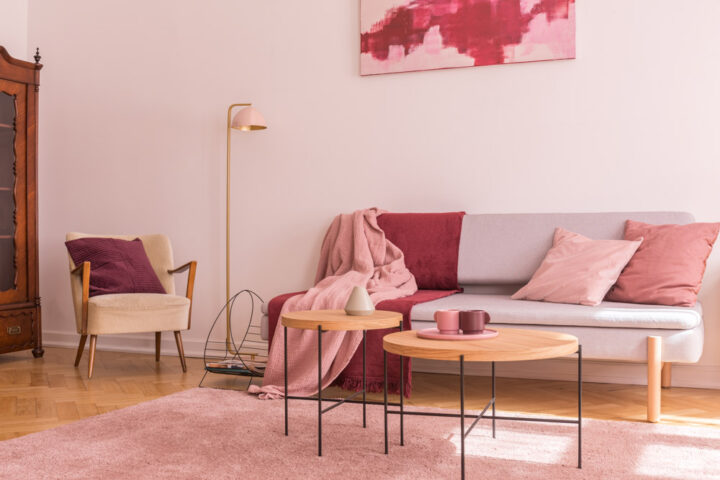 Think pink
From blush to fuchsia.
Pink is a shade that can work in any home no matter what your style so long as you pick the right colours to complement or contrast with it.
The pink renaissance started back in 2017 with Pantone's Millennial Pink and has stuck around. While most pinks can work in almost any colour scheme, there are some loose rules when it comes to finding the best colours to go with pink.
Different combinations will suit different styles – a dark navy blue and deep pink works well in more contemporary spaces for example, whereas a sage green and light blush pink would have a more subtle feel.
Here are some ideas on what colours are best to pair with pink and how to bring these combinations into your home.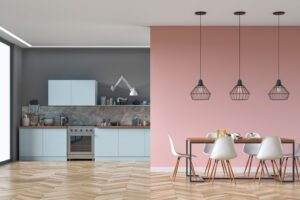 PINK AND GREY
For a sophisticated look, soft pinks work well with a generous touch of grey to counteract any potential sugariness, or for a more edgy look try taupe with neon pink. If using lighter pinks, try adding a few darker accents with black or a very dark grey.
PINK AND GREEN
Pink and green is a versatile pairing that can have completely different vibes depending on the shades chosen. Go soft and subtle with a sage green and pale pink or pick a bolder scheme with an emerald or olive green and a more vibrant pink.
PINK AND BLUE
Opposites attract and pink works well with blue, especially in bedrooms. Soft pinks and light blues harmonise with all-white colour schemes, while pairing navy with fuchsia adds energy to a room. Add a third colour – yellow maybe – for pops of interest.
PINK AND WHITE
Simple and subtle, pink and white create crisp, fresh feeling rooms that still have warmth and feel inviting. Most whites will work with most pinks, and pure white will work with anything from baby pinks to bright fuchsia.
PINK AND BLACK
Pairing any shade of pink with black creates a sophisticated, moody space. Even just a touch of black in an all-pink space will add some depth and drama. Adding a pink pop of colour to an all-black room will stop the space looking too gloomy.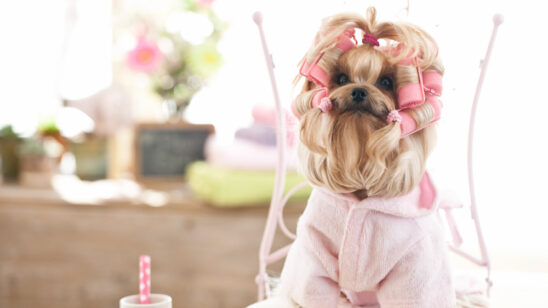 Previous Post