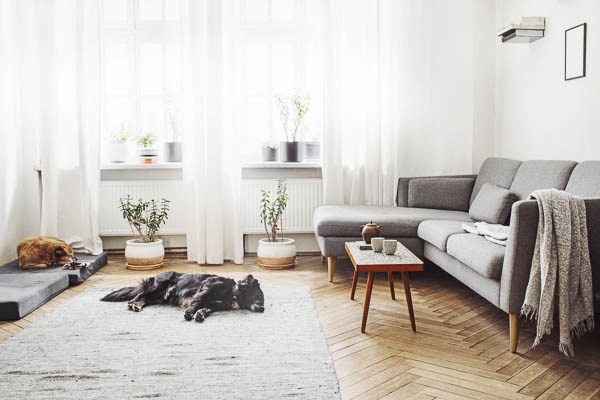 The white way
---
We will forever love the white room; it's clean, serene and the stuff of interior dreams. We've pulled together our top tips for painting the white way.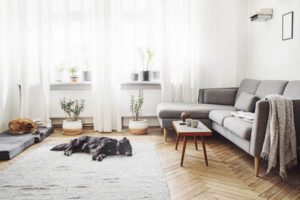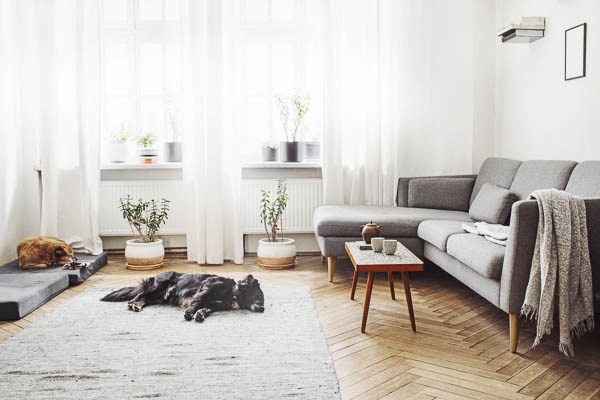 The right white

White has long reigned supreme in the world of interiors – and for good reason; it's perhaps the most typically used wall colour for our internal spaces due to its safe practicality and versatility.

But which shade of white does one choose? Will it be pure white, off-white or simply white?

Taking the time to choose the 'right white' makes more of a difference than you might think.

ADAIRS WHITE GENOA VINTAGE WASHED LINNE CUSHION

Complement with colour

As with any other interior colour, the shade of white you choose needs to complement the other colours and furnishings in the room – and don't forget about the lighting.

Blue undertones give a crisper, cooler shade of white which best suits a modern, urban space where strong, dark colours like navy or black prominently feature.

Yellow undertones, on the other hand, provide a warmer and creamier appearance that's more relaxed and works well with rustic, earthy colour palettes like browns, reds and oranges.
|

Pick your palette

When it comes to decorating a white room, it's important to firstly choose your colour palette – will it be tonal or complementary?

The danger of a white room is the tendency to stick solely to a neutral colour palette, which can often make a space look washed out.

Consider the classic décor rule of 60-30-10 – 60 percent of the room should account for the primary colour palette, 30 percent should be the secondary colour or texture, and the last 10 percent is for your accent hue.

A bright pop of the right colour can go a long way, adding depth and variation.

While white will always combine particularly well with black for eye-catching contrast, interior trends are telling us to opt for other bold colours like emerald green or crisp yellow.

Let's talk themes

It's also equally as important to pick a theme – namely what textures, furnishings and accessories you will use.

Gold detailing works best with warmer whites, and silver with cooler tones.

Warm woods complemented by weathered, whitewashed finishes provide a comfortable, country rustic vibe, but if it's a sleek, modern atmosphere you're after, consider materials with a colder feel like metal and stone.

A carefully curated collection of plants can also add to the atmosphere of any white room.

PILLOW TALK BENSON TABLE

Fabulous fabrics

Selecting the right fabrics is critical to creating contrast successfully – texture is your best friend, particularly when it comes to an all-white interior.

For instance, a carefully chosen rug will tell the textural story of a room, allowing the other furnishings to subtly reference back to it.

Remember to choose one that's the right size so it doesn't look out of place – interior designers recommend that the rug is large enough to stretch underneath all the core furniture pieces like the sofa, armchairs and coffee table.
When executed well, the bright white interior offers serenity and sophistication that truly stands the test of time.
---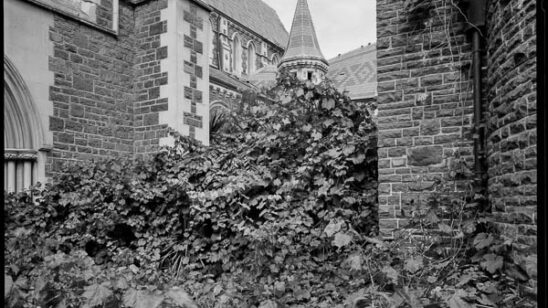 Previous Post