---
As the seasons change, now is the time to think about flu protection and preventative medicine, to help ensure wellness throughout winter. "The flu can be a serious illness and could lead to hospitalisation, so it's important to get protected with a yearly vaccination if you can," says Shields Pharmacy owner/pharmacist Steve Thompson. "Vaccination, combined with preventative medicine can help protect people who are immune-compromised or allergic to the flu shot."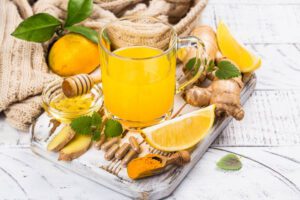 Along with offering the flu vaccination – which is free for over-65s and pregnant women – there is a wide range of supplements to choose from at the pharmacy, including New Zealand brand Sandersons.
"While eating a healthy, balanced diet of fruit and vegetables is the easiest way to help support your immunity, supplements such as vitamin C, zinc and echinacea are excellent boosters."
A popular Sandersons product is Viramax – a high strength complex of elderberry, echinacea, olive leaf and Andrographis – four of the best researched herbal extracts known to support the body's immune response.
Another easy way to boost immunity is to include prebiotic foods in your diet to help grow healthy gut bacteria, such as asparagus, garlic, leeks, onions and Jerusalem artichokes, as well as probiotic foods, including dairy, cheese, pickles, sauerkraut, miso and tempeh.
Steve welcomes both new and existing customers back into the store, and online services such as e-prescriptions are available. Phone 03 352 9210 or visit the website for more information.
---