---
Christchurch's proud tradition of exceptional public architecture is evident in one of the city's favourite buildings – the Christchurch Town Hall.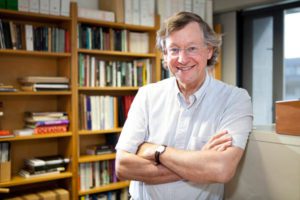 Playing prestigious host to numerous celebrations, concerts and civic events over the years, the building once described as the city's 'public living room' reopened triumphantly in 2019 after a successful campaign for its restoration.
Through the tortuous beginnings of the original project, to the battle to save the complex post-quake, a new book published by Canterbury University Press, captures an intimate story of the building's survival.
It was a fitting project for former Associate Professor of Art History at UC Dr Ian Lochhead who edited The Christchurch Town Hall 1965–2019: A dream renewed.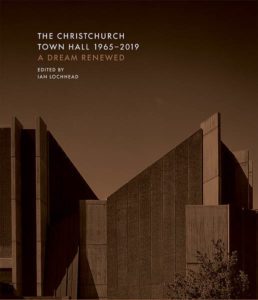 Dr Lochhead was an early advocate of repair and restoration, expressed his views in a piece titled 'Let our public living room live again' published in The Press on 20 March 2012.
When the facility opened to much fanfare and civic interest in 1972, the auditorium in particular was unlike anything seen in New Zealand before, Dr Lochhead explains.
While Sir Miles Warren led the creative architectural team (establishing the reputation of Warren & Mahoney nationally), it was Sir Harold Marshall who was responsible for the world-class acoustics that changed the way concert halls around the world were designed from that point on.
The quality of Marshall's acoustic design attracted performers of the calibre of Leonard Bernstein, Dame Kiri Te Kanawa, Carlos Santana and, just last month, renowned cellist YoYo Ma, and saw Christchurch recognised alongside the great concert halls of Vienna, Boston and Lucerne. The Philharmonie de Paris, which opened in 2015, took its design cues from the Christchurch Town Hall, to the extent that the French employed Marshall Day Acoustics, the practice established by Harold Marshall in 1981.
The compelling story of the incredibly challenging restoration is recounted in chapters by Peter Marshall and John Hare and captured in photos by former UC photographer Duncan Shaw-Brown and by Olivia Spencer-Bower.
UC returned to the Town Hall for its graduation ceremonies in 2019, one of many key Christchurch organisations to again use this much-loved space for their most important celebrations.
The Christchurch Town Hall 1965–2019: A dream renewed, edited by Dr Ian Lochhead, is available now in hardback edition and online.
---