---
Clever marketing or trendy packaging may draw your eye when browsing for makeup but it's the back or bottom of the label that holds the most critical information. With skincare skyrocketing in popularity and options becoming endless, it's important for consumers to know what ingredients they're putting on or in their body, here's what the experts say to look out for, ingredient-wise, in 2021.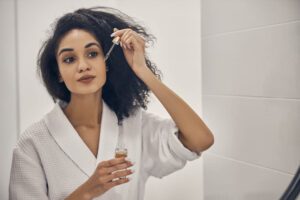 YEAR-ROUND SNOW:
Beauty and skincare expert Lauren O'Connell, known as The Ingredients Queen, raves about the hydrating effects of the snow mushroom (Tremella Fuciformis). She also mentions that it improves skin's elasticity and with continual use can give you that glowing goodness. You can find a Snow Mushroom Water Serum by Volition Beauty at Mecca.
BEAUTY BLOCK BABY:
Tranexamic acid is yet to be a topical skincare ingredient, but rumour has it that 2021 is going to be its year. Dr Preema London Clinic's medical director Dr Preema Vig says the ingredient "reduces skin discolouration and evens pigmentation, it also targets photo damage, brightens the skin and improves fine lines and wrinkles."
TIME TO SLIME:
Snail mucin, aka snail slime, has loped into the skincare vernacular recently. In 2021, it's emerging as the hot ingredient for hydrators everywhere, especially face creams. Dermatologist Dr Hadley King, of New York's Skinney Medspa, says snail mucin's makeup includes glycoproteins, hyaluronic acid and glycolic acid – all of which have long-documented benefits for the skin.
---