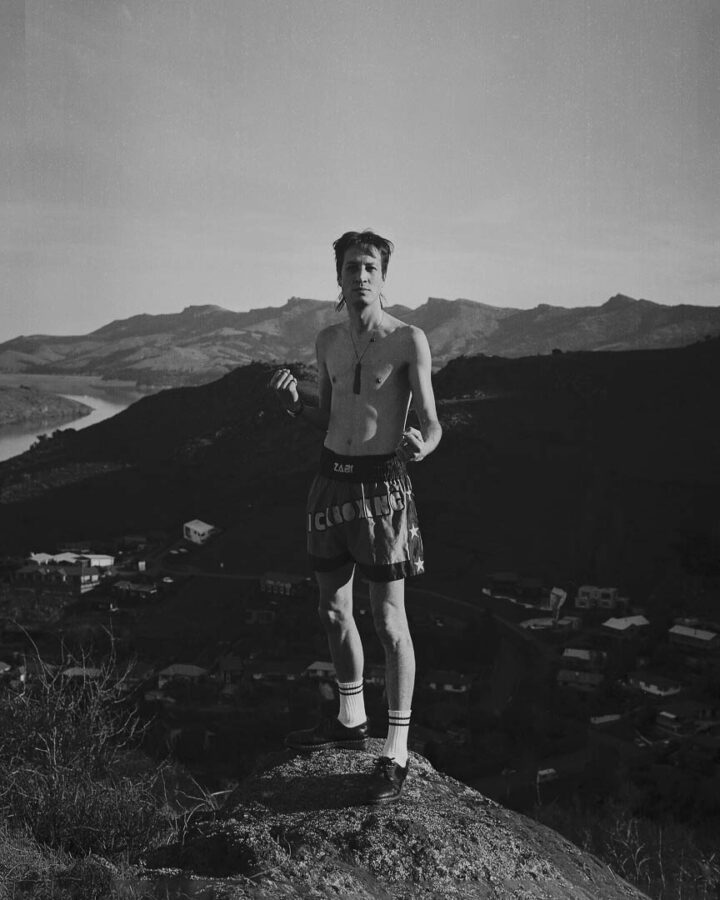 The magic of Marlon
---
From home in the portside township of Lyttelton, music has taken alt-country troubadour Marlon Williams around the world, from The Yarra Hotel of inner-city Melbourne, to The Troubadour in Los Angeles.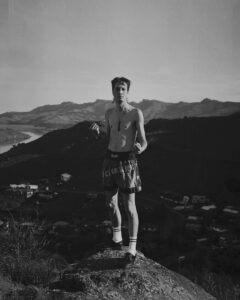 It was the latter where Bradley Cooper spied his Kiwi-born and bred talents, seeking Marlon out to appear in his 2018 Academy award-winning film, A Star is Born.
There have been several film and television appearances since and more still to come out in the New Year. But it's making music that still has his heart.
Marlon's new album Plastic Bouquet hit the streets on December 11, his first new music since 2018's award-winning Make Way For Love, made post breakup from Kiwi folk singer-songwriter Aldous Harding.
Collaboration – a strong theme of Marlon's career – has once again proven a winning formula, this time with Canadian folk duo Kacy and Clayton's musical talents providing the
cumulative glue, with the three musicians finding common ground between a lifelong shared passion for western country, folk and troubadour traditions.
It was driving through Europe with his band when he came across the duo's 'Springtime of the Year'. "It was an incredible vocal performance and song and it was just one of those musical moments when you get stopped in your tracks," Marlon says.
"From there I very overzealously reached out to them and asked if we could make music together. Within a couple of days, we had decided to make an album."
He hopped on a flight to Saskatoon for Christmas 2018 and together they wrote and recorded the bulk of what would become Plastic Bouquet over the course of just three weeks.
"This year being what it is, even February feels like a lifetime ago. So it's been almost two years to the day. It doesn't normally take that long, but in this case it has, so we're super excited to get it out."
Every December, Christchurch enjoys the start of summer as Saskatoon begins to freeze over. But despite hailing from opposite sides of the world, there was an immediate connection between the trio. "We found a dynamic that worked well, because we all love old Bob Dylan and Merle Haggard and have the same sense of humour," Marlon says. "We're kindred spirits."
If there was a theme to the 11-track project, it was the dichotomy of familiarity and strangeness, he says.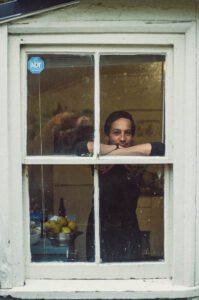 "It's the idea that we both come from the same place musically, but obviously culturally and geographically from somewhere very different, having faith that everything would blend together in a way that makes sense."
Music has been something that has always made sense for Marlon, whose career has been a natural evolution. "I'm not a well organised person," he laughs.
"I don't plan a lot and I don't think about the future that often, life just keeps rolling on and now this is what I do; I don't do anything else."
But he admits there came a time in his third year at university when, with a tour on the cards, he had to make a call between committing completely to music and finishing his degree – the only caveat from mum, visual artist Jenny Rendall, that he take it seriously and commit as much time to his musical pursuits as he had been committing to university.
This lack of planning ahead mirrors his approach to making music as well. "I don't go into it consciously with intention, unless I'm collaborating, then it might be more systematic."
Right now, he's driven by the freedom to explore. "I'm most thankful for this time in my life, being where I'm at right now I've got time to figure things out, make mistakes, try and give things enough space to go somewhere new.
"Simply put, freedom of creativity."
Marlon has been hunkered down in his homeland during the global pandemic, which thankfully fell outside a big tour cycle for the singer, who spends eight to nine months a year on the road. He's spent the time writing, reading, working on a film soundtrack and learning te reo Māori, the latter for an album he's working on that will be exclusively in the language.
But for now, he's enjoying some down time in Diamond Harbour before his New Zealand tour kicks off in February, that will take him from Invercargill to Auckland. He'll be performing locally at the James Hay Theatre from February 25 to 27.
---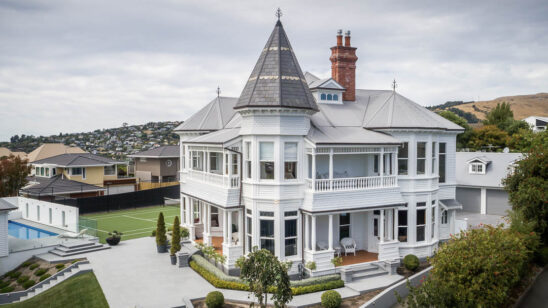 Previous Post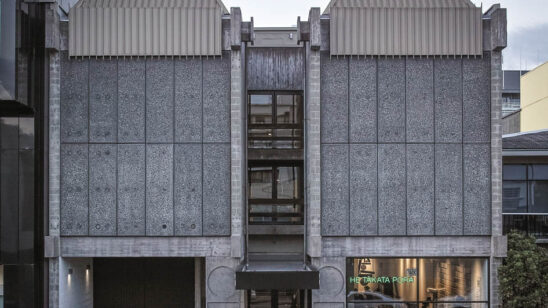 Next Post