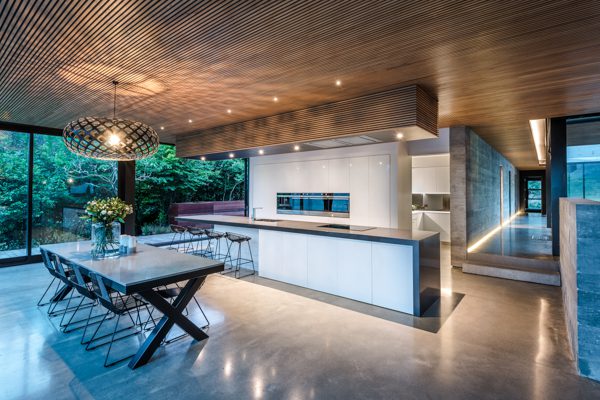 The Kitchen Wow Factor: Master Joiner Award
Held once a year to seek out the best designs in New Zealand, the Master Joiner Awards are a prestigious, highly sought-after award to obtain.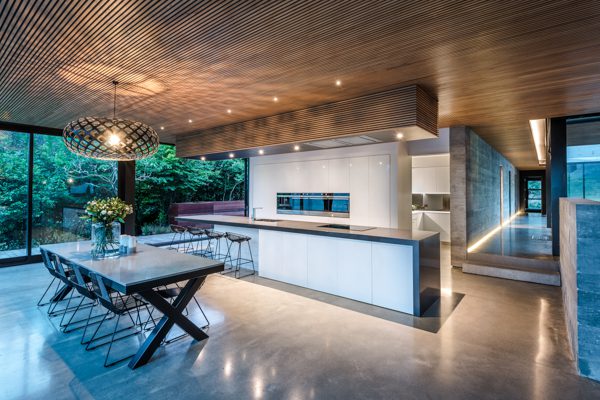 Designed to promote excellence in joinery design and craftsmanship, to encourage the use of sustainable timbers and to showcase the finest work from the industry, it is the industry's largest awards in the country.
Judging criteria includes design, workmanship, innovative use of materials, complexity of project, and visual appeal. Kitchen design is judged on the wow factor, cutting edge design, practicality, and creative use of materials and colour.
This year, Kirsty Davis from Hagley Kitchens won the Best Kitchen Design for a Bridle Path Road property. The client had a clear vision of the look they were after for the kitchen.
A modern concrete tilt slab structure, the home features an open plan layout, with a lot of glass windows and polished concrete floors. As such, the kitchen needed to make a statement while maintaining harmony with the detail of the home.
The resulting design was sleek and contemporary, with the cooking facilities and sink set into the island to make the most of the beautiful rural and hill views. The social hub of the home, the kitchen design is perfect for entertaining but also day to day family living.
Hagley Kitchens is a proven and trusted Christchurch kitchen design and manufacturing company which has been operating since 1983 and, as a member of the Registered Master Joiners Federation, you get the confidence that it can provide the craftsmanship and service to deliver the perfect kitchen for you.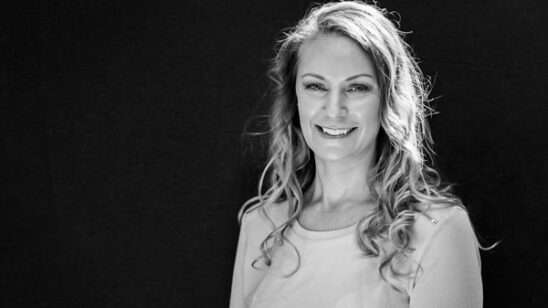 Previous Post