---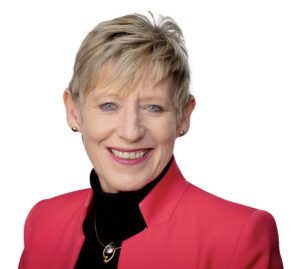 November is always a big month for us with the Bloom Festival embracing a range of activities, including NZ Cup and Show Week.
We certainly missed the A&P Show, which had to be cancelled earlier in the year, but the fact that we are able to celebrate all the other festivities and look forward to Christmas and the New Year with confidence, means we have got something right.
And that's the approach we took as a team of five million.
We are bearing the fruits of our collective efforts where others in the world are returning to lockdown conditions.
For the first time since March, we've been able to celebrate our new citizens in a more memorable way than a certificate simply arriving in the mail.
The resounding applause spoke volumes of how much we mean to each other, and what we can achieve when we work together for the greater good.
So, as we begin moving into the Christmas season and start looking forward to end-of-year parties and festivities with work colleagues, friends and families I urge you all to keep up the good work that has got us to our fortunate position.
Keep up the hand washing and keep tracking where you go with the Covid-19 tracer app. If you feel unwell, stay at home, and if you have symptoms, get tested.
If we, as the team of five million, do all those things, then we can continue to come together and celebrate the occasions and the events that mean so much to us.
---