---
The gift of relaxation and pampering would be truly heaven-sent this Christmas.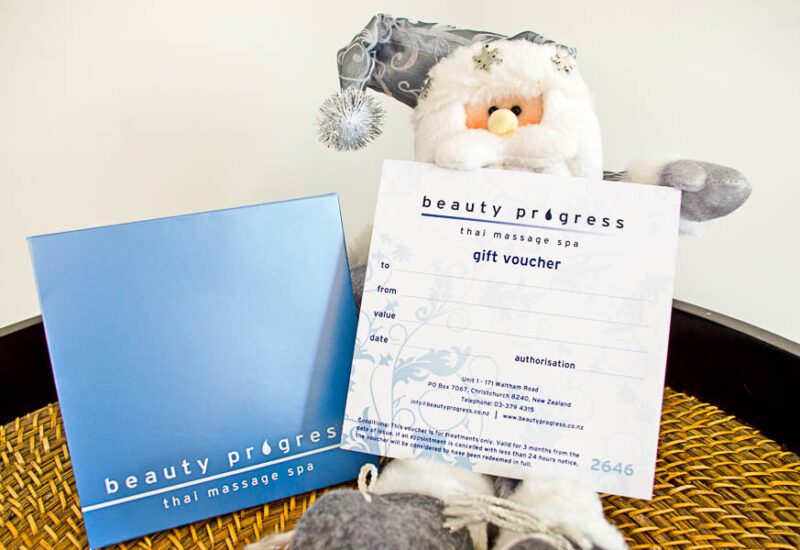 Be an angel and give family, friends or colleagues the luxury of time-out at Beauty Progress. Cult brand Gernétic skincare products created in France combine with the expertise of Director and Gernétic specialist Wendy Barker and masseuses Anne and Orn to provide wellbeing, relaxation and wonderful results for your skin.
Gift vouchers at a special price are available for combined massages and facials. "We want to help people relax after a busy year, and get the most out of Christmas celebrations and summer breaks," Wendy says.
Beauty Progress is offering a one-hour back, neck, and shoulder massage, along with a facial treatment for $99, down from $157.
Wendy selects from the incredible range of therapeutic products to create a facial tailored to your skin and its issues. Gernétic skincare products work at cellular level, stimulating the skin's natural healing capabilities.
"We find it is a really appreciated gift for people who have never had massage and facial and who wouldn't buy for themselves.
It's a little luxury escape in itself to come here, with the addition of little aches and skin issues addressed."
If a glamourous holiday is on the horizon, the team can help you prepare with skin treatments, pedicures, manicures and waxing.
The Gernétic sunblock is very refined and so easy to wear on your face. Available in SPF50 and SPF30, it can be used as your moisturiser too.
Beauty Progress is open throughout Christmas and New Year, just phone to book your appointment.
---