---
The Fermentist Brewery and Taproom is a microbrewery in Christchurch committed to sourcing locally where possible.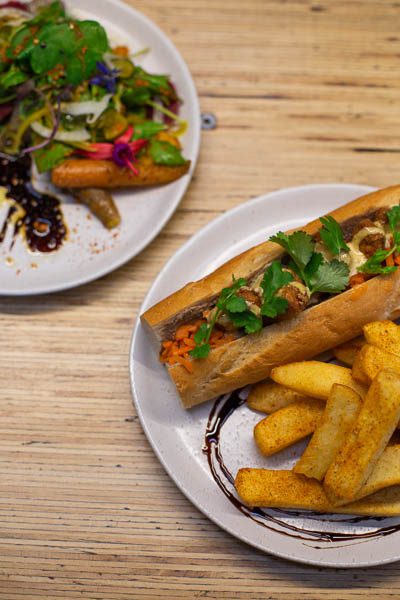 Sourcing locally is about creating shared value in business practices and supporting the local community and economy. It's also about reducing emissions from the transport of ingredients. The team is committed to making a difference where it can and locally sourcing is a fundamental element of their overarching sustainable ethos.
With their malt coming from Gladfield Malt in Darfield, their hops from NZ Hops in Nelson, and their menu featuring seasonal vegetables, sourced either from The Fermentist garden or from Sydenham vegetable retailer Funky Pumpkin, it doesn't get more local than this.
Georgia-Rae Taylor from The Fermentist team expands on this unique city brewery's ethos. "Everything we do – every choice we make – comes from a sustainable mindset. We're on a journey of trying to improve on traditional brewing methods and embed sustainable practices into our business."
Sustainability initiatives such as the installation of solar panels, offsite composting, waste minimising and recycling, and better usage of water, including waste water management, prove their commitment to the environment and reducing their carbon footprint. Even some of the taproom furniture is recycled, with the pews coming from the old St Matthews church.
The team at The Fermentist are the first to admit they don't expect to get everything perfect, but on one thing they're all agreed – they're never going to stop trying. Find The Fermentist at 380 Colombo Street, phone 03 363 8413 or visit www.thefermentist.co.nz.
---