---
Two of the top dogs of the dental world are teaming up to bring you a service like no other. Richard Greenlees from Lovebite and Dr. David Kao from Christchurch Boutique Dental are trailblazers in their field and it is safe to say they make quite the pairing – certainly one worth smiling about.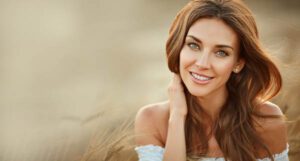 But to appreciate them as a team, you must first delve into who these professionals are individually.
Richard is a master dental technician who has people coming to see him from all over the world to have work done.
He recently was inducted into the Oral Design Group which consists of 80 hand-picked individuals around the globe.
On the other hand, Dr. David is a highly skilled dentist and one of the only people in the country in dentistry, who works under a microscope.
His forte is complex reconstructive procedures and he takes on referrals from dentists around the country.
For two people who are so used to being highly observant and precise, their meeting was rather serendipitous.
Dr. David travels around the world to find master technicians who can deliver the quality and precision he is looking for.
After years of visits, Dr. David was asked by one of the technicians he worked with "Why do you travel halfway around the globe when you can work with Richard Greenlees from Christchurch?".
The pair use the latest technology, make everything in New Zealand and do not outsource their work to other countries; to give every patient the best result on the market.
A partnership like this is worth every praise as Richard explains, "The fact that we are working so closely together, is the best way to get a result.
No one else is doing that in the country; we really work on a one-on-one basis".
The team work with patients who have lost all of their teeth or even those who need implants in the upper and lower jaw.
They completely replace their teeth with varying options from dentures that are clipped onto the implants to full Zirconia.
With any surgery that takes place, David proudly says "Everything that we do here is pre-planned digitally.
We take a full digital scan of the patients mouth and combine it with their CT scan.
So, we can place implants virtually on the computer, exactly where we would want it and then mould a guide.
We can then use that guide to direct the implant".
Precision is key in what they do, this leaves room for next to no errors and ensures that every patient is getting a product that is tailored specifically for them.
Both parties have a shared interest in working to the highest possible standard and creating the most natural appearance that they can get in the mouth.
"Back in the day, people would approach it from a functional sense," David explains. "Nowadays, we look at how it is going to appear first; what it's going to look like."
With a smile on both of their faces, Richard says, "We don't want to be the biggest; we don't want to be the cheapest, we just want to be the best".
In practice, they are following the DCNZ guidelines for COVID. You can see either of these professionals for an initial consultation.
For more information phone Dr. David on 03 925 9929 or Richard on  03 379 1222.
---