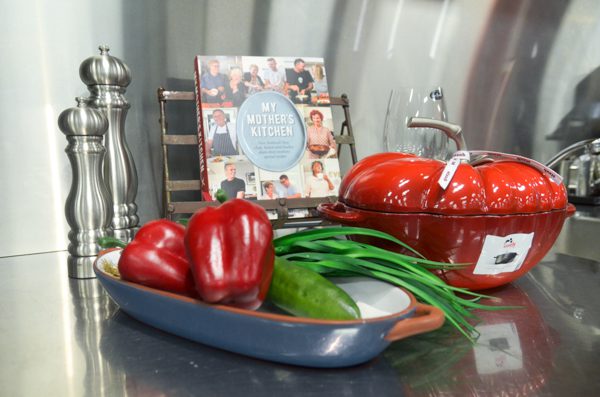 The craft of cookware: local culinary experts Total Food Equipment share their passions
The season for hygge is well and truly here and, if you're a foodie, or just someone who likes to get cosy with the family and a bowl of homemade soup, then a visit Total Food Equipment is a must-do before you hunker down.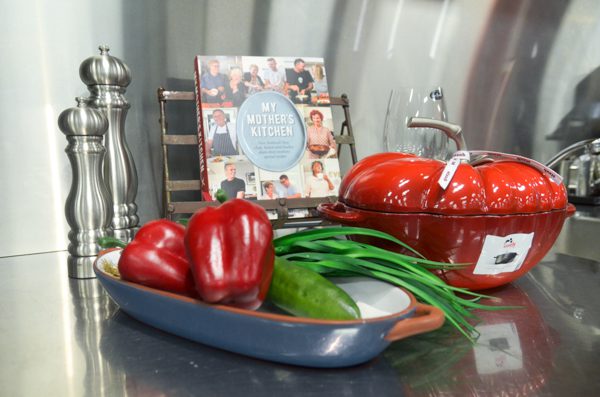 The store is a gorgeous trove of all things cooking and baking. From oyster forks to cinnamon oyster tins, whatever is on your wish list, you will find it here and more besides. The baking section alone is extensive – a home baker's heaven of tins and moulds to dream of, including friand, mini madeleines and, of the moment, donut tins.
A range of cast iron cookware made in France by Staub comes in red, orange, black, grey, and blue. It's a lifetime gift to yourself or a friend and its strength and beauty goes from stove to table. You can braise, roast, cook, stew or fry with the range, in-oven or on the stove top with the frying pans, rib grills and mussel pots. The cocottes are round and oval, and the divine pumpkin and tomato shaped casseroles will redefine your batterie de cuisine goals forever.
Are you picturing a warm candlelit scene, the table alive with family and friends, good conversation and wine set off with a tasty display of tapas and sharing plates? At Total Food Equipment, the ranges available mean you'll find a set to match your flair and flavours.
There is the versatile and ever-stylish cast iron option: small dishes in different sizes and in round and oval. Or bring colourful artisan élan to your table with the Regas range, made in Spain since 1821 from high quality fire proof terracotta clay. The cazuela is one of the oldest cooking vessels, used since pre-Roman times and still in use today in every Spanish kitchen.
It is used as a frying pan over direct heat on the hob, an open fire or barbeque. It is also oven-proof and makes a great baker and roasting dish for sweet or savoury. The organic nature of terracotta adds flavour to the food and the dishes go from oven to table. Choose from round, oval, rectangle, bowls and handled bowls, there is a choice of exterior colours too.
If the lashing rain and wind outside means mulled wine to you, take yours to the next level with The Herb and Spice Mill sachets of all-natural ingredients. The range of food safe presentation dishes of all types is huge at Total Food Equipment, so make it your first stop for themed parties or catering this winter too. Total Food Equipment is at 218 Moorhouse Avenue, with parking outside the door.