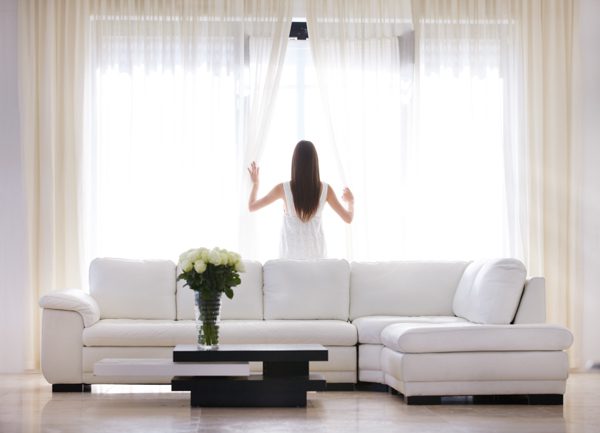 Opening the Curtains on Luxury: Officine Voluptas opens bright new showroom
Curtain store Officine Voluptas is thrilled to announce it has moved home from the character building in Picton Street to a beautiful and bright new showroom in the complex at Thirty Five on Riccarton. With parking at the door, the showroom is located in a café and restaurant heartland, so you can ponder your curtain and blind choices at leisure over a latte or a lychee tea.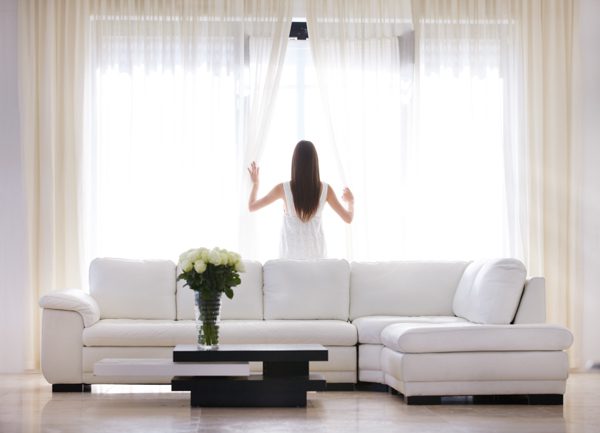 With Officine meaning workshop in Italian, and Voluptas being the Roman Goddess of pleasure and enjoyment, you certainly feel you have entered a workshop that diverts the five senses. The showroom is a riot of curtain options in every colour, weight and texture, with fabrics varying from velvet to silk to sheer and each room in your home catered for. The only difficulty in this temple of fabric fancies could be deciding which to choose.
Fortunately, Retail Manager Kris Yang and his team of three circumvent that issue by presenting most curtain fabrics displayed in a full drop, rather than just as tiny fabric samples. You get a graceful preview of the finished effect of the curtain.
The team is currently excited about helping you get your home cosy for the cold months. All clients this winter will receive free black-out weight lining with their new curtain order. The large range of winter-weight fabrics includes a luxurious 95 percent cashmere option.
Kris says they will work all around the South Island, with many orders coming from the Southern Lakes area. Clients based in Christchurch and its surrounds receive free aluminium tracking, free hanging and, of course, free measure and quote.
You'll find blinds and sunscreens as well, and all are made to measure at very competitive prices, because they are created in the company's own factory in Auckland. The fabrics are sourced from New Zealand and China, while the roller blinds come from Australia. Most fabrics are in stock for immediate use, but should you choose something that isn't, it will be air freighted in immediately. Where fabric is in stock, your new curtains and blinds can be hanging at your windows in under three weeks.
An established business in Auckland for almost 20 years, the company expanded to Christchurch in 2016, being sure to bring the south its goal of ensuring you "receive high quality curtains at a very reasonable price".
Officine Voluptas offers a two-year warranty on all its fabrics and installation. The team would love to see Christchurch people in the new showroom and for out of town clients to phone
w03-349 4888 or email officinevoluptasnz@gmail.com.