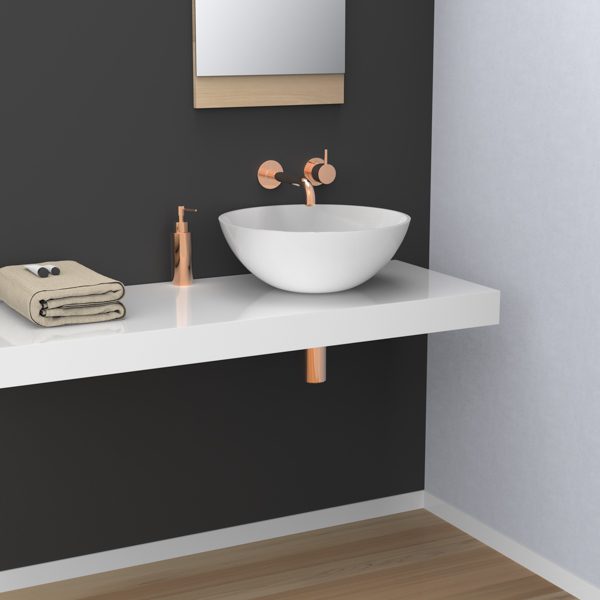 Tap into your own trends: Edward Gibbon's retail manager Lesley Storm gives us her take on choosing a tap
When building or renovating, tapware choices should be exciting.
Far from just a functional plumbing imperative, taps are rising in the design stakes. They're top styling statements in themselves. And while there are always trends in tapware, homeowners should be true to their individual tastes.
Edward Gibbon Retail Manager, Lesley Storm, believes if there's a desired overall look or feel to a room, then taps, basins and sinks play a crucial part. Plumbing styles have the power to impact and personalise a design scheme.
"We guide people through the process of honing in on exactly what it is they want and what will work for their home project," Lesley says. "For instance, if a client wants a certain metallic finish to be adhered to, we can find a range which offers that shade and effect throughout all the accessories they'd want in bathrooms, kitchens, laundries and powder-rooms."
Such details may not be immediately obvious when starting out with the process of tap, basin or sink choice.
Lesley adds that planning ahead is definitely a good idea. Some vanities or plumbing elements could take up to three weeks from ordering. She says customers often come in with floor or wall-tile samples, which is ideal practice applied to seemingly minute decisions about things like exact shade, gloss or matte surfaces on tapware. In the end, every attention to both function and aesthetic detail pays off of in greater pleasure for the long term.
Every turn of the tap satisfies when function, shape, colour, material and finish are perfect for the room. Metallics are really popular right now, Lesley says, with black and chrome still popular perennial choices also.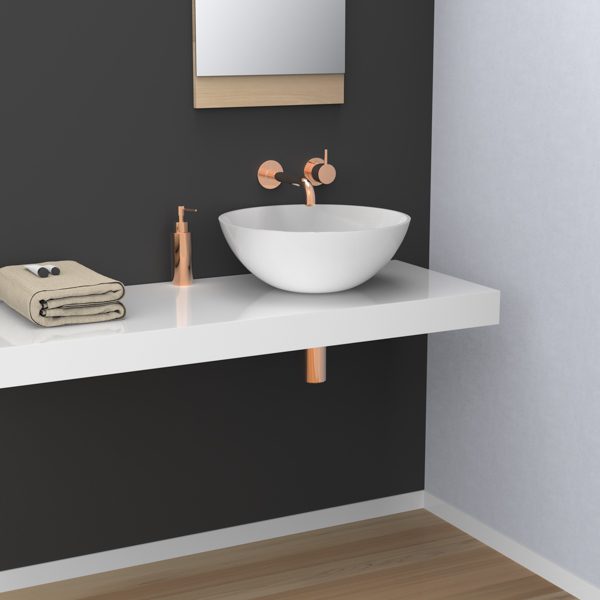 Decoding Tap Talk: Taps are sometimes categorised as classic, contemporary, modern, modern-classic, and pictures tell much of the aesthetic story. The choice isn't just between metallic colours, but black, white, glass, matte, shiny, satin finishes, even porcelain details. Then there are other considerations to ask about, like water usage/volume, size and placement of taps in relation to basins/bowls, plus the potential to fit filters.
Top Tap Tip: Choose heated towel rails when you choose your tap style if they're to co-habit. Not all bathroom supply companies manufacture heated towel rails in all shades, but a shape or colour match may be possible. Also, consider the form of your taps alongside that of other accessories. Do they echo each other? Are they minimal and simple, or nostalgic and detailed?