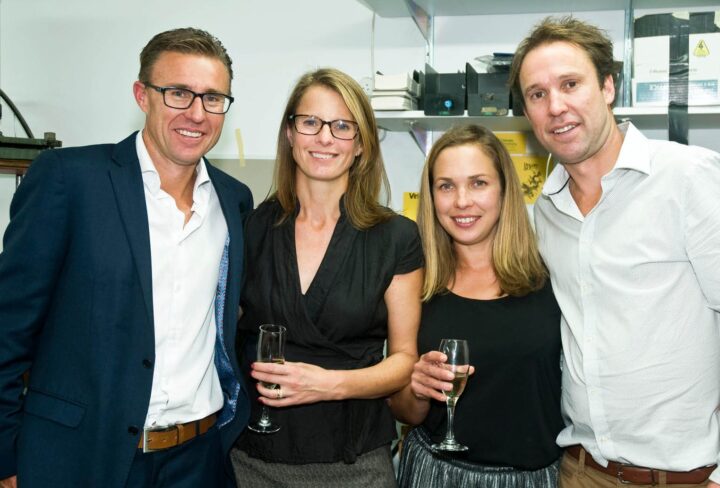 Built to last: After 125 years local book-binders and print finishers McHargs have certainly become masters of their field
Business has existed in some form since the early barter systems of ancient civilisations. Yet despite the long history, few have mastered the key to corporate longevity.
As local family owned business McHargs celebrates 125 years in the print finishing industry, it's clear this is one business that has truly been built to last.
Established in 1893 by Samuel Irvine McHarg, it is one of the oldest businesses in Christchurch still owned and operated by the founding family, an illustrious occasion which was marked with a cocktail party last month for 150 clients, suppliers, staff and friends.
A well-known identity in the New Zealand industry, Stuart McHarg has run the business since he was 18 years old and continues to work in the business with his wife Christine.
Their sons – the fourth generation of McHargs – General Manager Johnny McHarg and Factory Manager Tim McHarg, continue to run the business, which offers traditional book binding and the largest commercial print finishing operation in New Zealand.
Moving with the times has enabled McHargs to stay ahead of the commercial game and, during the past three decades it has become fully automated, using modern folding, collating, guillotining, stapling, wiro and perfect binding, with continual investment in the latest machinery supporting these abilities.
Binding and restoring books is a tradition and a skill which has earned the company recognition at the highest levels in the country, including supreme runner up at the Pride in Print Awards for a fully cased Christchurch earthquake book in 2017.
McHargs is bound by tradition but equipped for the future. Visit
www.mchargs.co.nz.