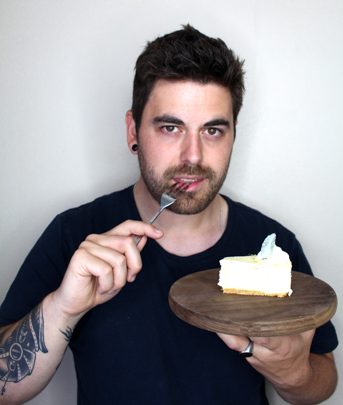 Sure to rise: Q&A with instagram's Baker Gatherer aka Dane McGregor
We're not proponents of gender stereotypes round here at Metropol, but we won't deny we were tickled pink by the sight of Dane McGregor, Baker Gatherer, getting his culinary craft on over on his Instagram @bakergatherer in amongst all the lasses. The sweet toothed recipe maker and content creator talks shop on whipping up a concept that was always sure to rise.
It's exciting to see a bloke baking – often that is a field heavily populated by women. What inspired your passion?
I'm sure every male can relate to food being the key to any good relationship. I'm no different, although I do have a huge sweet tooth. From a young age, I've always enjoyed being in the kitchen and scouring through cooking books, so I can assure you that eating with my eye has definitely fuelled a passion.
Do you come up with original ideas or look to innovate on existing recipes?
Quite a lot of my ideas are all original, although I do like to experiment with different elements which stem from existing ideas or concepts. For example, if you already had two well-known desserts or pieces of baking, why not fuse them together to create something new, unique and get people curious about making it themselves? I've used the word 'Frankensteining' before and that's exactly what I do, experiment and see what comes to life.
Do you think the true art of baking has been lost to the 'baking in a box' phenomenon?
Definitely not. I've even considered branching out into creating 'baking boxes' myself to allow people to replicate my recipes at home. I believe they have their place in the kitchen, either for convenience or allowing the public to try different recipes and products. On the other hand, there are still those people who are more traditional and prefer to bake from scratch. I'm probably more of a traditionalist myself, most likely because I've grown up with home baking and I generally already have everything I need in my pantry and cupboards ready to go.
What's in the mix this year for you and your recipes this year?
I have lots of neat ideas moving forward, such as creating new recipes and content for my website. But I do want to spend more time networking and building positive relationships with brands I've already been lucky enough to work with, although with plenty of new ones too.