---
Thirty-three years after opening its first store in Christchurch, Kiwi suiting experts, Working Style, has launched its new womenswear range here, too. The colourful array of blazers, pants and shirting offer New Zealand women a unique experience to select the fabric, fit and detailing of a custom suit.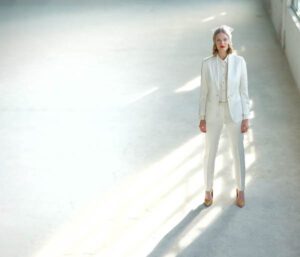 The launch of W, a new custom suiting range for women, coincides with the retailer relocating from Merivale to a modern new store next to Riverside Market on Oxford Terrace, designed by award-winning local architecture firm, PRau Studio.
Founder and Managing Director Chris Dobbs and Christchurch-raised creative director Karl Clausen told Metropol how W is an extension of its bespoke tailored suiting offerings, but now, for women.
The idea for the collection was sparked when staff member, Amanda Vine, had a men's suit tailored for her to wear to work in the Christchurch store about two years ago.
"That was the catalyst for the women's collection," says Chris. "We've been working on it for about 18-months now.
"We set out to learn what women wanted from suiting, we didn't want to dictate to them what we thought they wanted, but we wanted to learn."
The resulting collection is impeccably tailored suit pants, jackets and shirting, which can be custom made for wearers in an array of luxurious fabrications selected from the in-store library of leather bound fabric sample books, before being made in Portugal.
Every detail of each garment is entirely customisable – from collars to lapels, buttons, pockets, cuffs and leg width.
Karl says Working Style's philosophy of personalization endures in W.
"Everything we're doing now is personalized, it's very, very important. As a company we also value comfort – everything has to be comfortable, easy to wear and can be worn in different environments."
Current offerings also reflect a more casual approach to suiting – with the garments making their way into more relaxed aesthetics.
"We're not as formal as the garments we started our life with," says Karl.
"It's a contemporary take on a classic, we're making items which gives the wearer options."
The launch of W coincides with the recent opening of the new central city store, a fitting milestone for the business – which started its life door knocking Christchurch businesses offer shirt tailoring.
It also follows a challenging period for the world's retailers, with Covid-19-induced global lockdowns rendering bricks and mortar retailers – and office attire – off limits for many.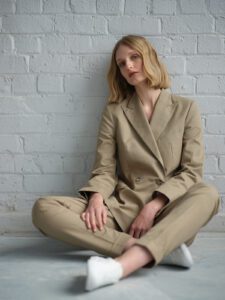 ---