---
Humankind has long been plagued by the 'nature nurture' debate, but in our small, rural country in the bottom of the South Pacific, our farmers have long been the nurturers of nature, turning their talented hands to the plight of provision not just in New Zealand, but on a global scale.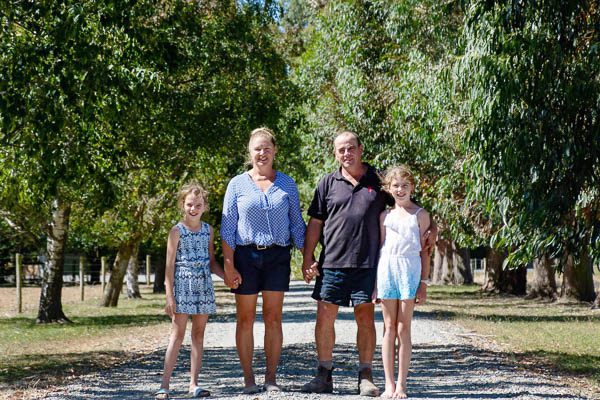 Yet as we increasingly seek sustainability across all facets of modern day life, the spotlight has been increasingly shining on our farmers for their role in this drive. Speaking of shining, today's primary sector is certainly populated with plenty of examples of those who are not only seeking to strike a balance between environmental and economic sustainability, but are winning.
Case in point: Duncan and Tina Mackintosh. The owners and operators of White Rock Mains, they were announced as the Regional Supreme Winner of last month's 2019 Canterbury Ballance Farm Environment Awards, run by the New Zealand Farm Environment Trust, for their determination and hard work, particularly in regard to helping their environment prosper.
While the couple recently established a 91ha QEII covenant on-farm which clearly demonstrates their dedication to the environment, it was their strong community spirit and their involvement with many social initiatives which impressed judges the most. The family's local school, North Loburn, is just one of the beneficiaries of their generosity of spirit through the Garden to Table programme Tina is integrally involved with.
An enviro-school with gold status, North Loburn loves the programme, which starts with growing produce, and runs right through to picking, cooking and eating what is grown, together. Tina is passionately advocating for the inclusion of meat to teach kids about where it comes from and its nutritional benefits.
Another initiative dear to the couple's hearts is the Shear-A-Thon they devised to aid in suicide prevention. The 24-hour shearing challenge saw $45,000 raised by the local community, with $10,000 donated to four different organisations playing essential roles in mental health and wellbeing.
"It is a good opportunity to get a feel for where we are sitting – we're open to ideas and being challenged," Duncan says of their achievements. "While the environmental side of things is important, the awards are not just looking at the environmental footprint of the farm – it's the whole system, so there's that much more to what you can learn from the judges."
The Ballance Farm Environment Awards champion sustainable farming and growing through an awards programme which sees one Regional Supreme Winner selected from each of the 11 regions involved. These Regional Supreme Winners will be profiled at the Awards' National Sustainability Showcase in Hamilton, on Thursday 6 June, with each in the running for the Gordon Stephenson Trophy.
---