---
Work to strengthen and refurbish the grand Public Trust Building is well under way, signalling another step forward in Christchurch's steady redevelopment.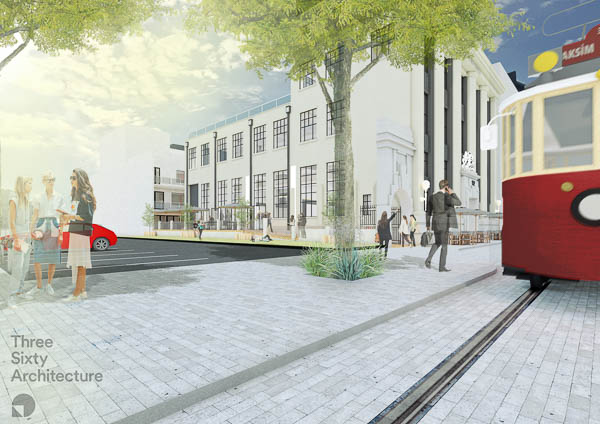 First completed in 1925 for the Public Trust, the iconic 152 Oxford Terrace landmark was designed by one of Christchurch's most celebrated architects, Cecil Wood, who is also well known for the ex-State Insurance building on Worcester Boulevard, and the Christ's College Dining Hall.
Now, investment company, Box 112, is working hard to return the site to its former glory, with major plans in the works that feature a cocktail bar, retail and hospitality premises, along with premium office areas. Meanwhile, strengthening work is being completed by Ruamoko Solutions, which aims to introduce modern facilities and infrastructure that retain the authenticity and style of the original building.
A glimpse inside this stunning space reveals a grand entrance with marble lobby, glass and steel frame elevator and exquisite stairwell. The ground floor – which has a high value hospitality space available – has 6m high ceilings, large north facing windows and stunning authentic character features. The office levels above have been leased by top tier professional services firms and a suite of smaller serviced offices.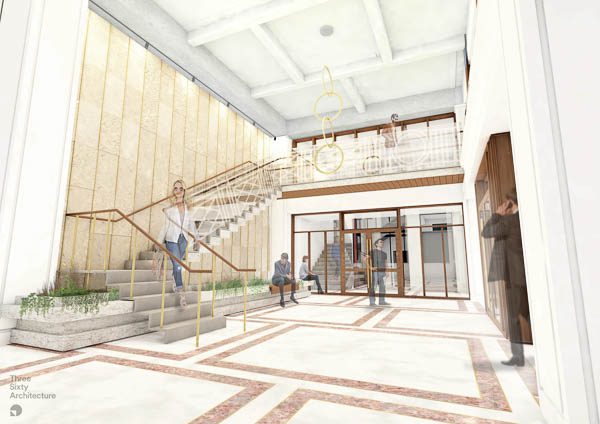 James Stringer, of Box 112, says all spaces have heritage features and high-quality finishes that leverage off the authenticity of the building. The top floor features a rooftop bar and the basement will house a speakeasy cocktail bar with the building's original 1920's safety deposit boxes.
"Since 1925, this building has been a Christchurch landmark," he says. "We're honoured to be able to restore and preserve this important icon for future generations. Its stunning heritage features and authenticity, along with its position overlooking the Avon River, provide businesses and their customers with a truly exceptional environment."
Julian Ramsay, Managing Director of consulting structural engineers Ruamoko Solutions, says the Public Trust Building project involved earthquake strengthening of the iconic building to a minimum of 80% NBS. "Ruamoko had previously completed seismic strengthening work on this building in 2008 to achieve 33%NBS, which performed very well and ultimately prevented the collapse of this building in the Canterbury earthquakes," he explains.
"Commissioned in 2018 to provide seismic strengthening to 67%NBS, Ruamoko performed a sophisticated non-linear time history analysis which provided more surety around performance of the 67% scheme. With minor modifications, our analysis resulted in an increase of the buildings strength to 80%NBS, which will allow the building to continue to remain an important part of the built environment in Christchurch."
Other important contributors to this redevelopment project have been T&A Construction and Dean Cowell at Three Sixty Architecture. The Christchurch City Council has also been instrumental in this project through its landmark heritage grant and the support provided through its experienced and knowledgeable heritage team, led by Brendan Smyth.
With work well under way, Christchurch can once again look forward to the return of a well-known and remembered landmark. www.box112.nz
---