---
Parker Group Construction is a family-owned building company which prides itself on its history of building diverse, quality homes. The company only employs builders with an eye for detail and ensures the customer feels included and satisfied throughout the process, something which is clearly evident in a suite of six high-end inner city dwellings in the figurative and literal heart of the city.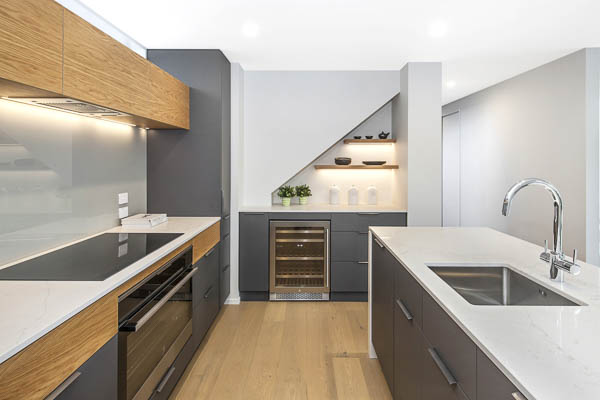 Working alongside Borrmeister Architects, Parker Group Construction is currently building six distinctly different, high-end, inner-city dwellings right in the CBD. These dwellings are within walking distance of all the luxuries that inner-city living brings. Although they are so close to everything, you'll relish the privacy and tranquillity these inner-city dwellings provide since they are nestled down a private lane behind a well-maintained Council Reserve.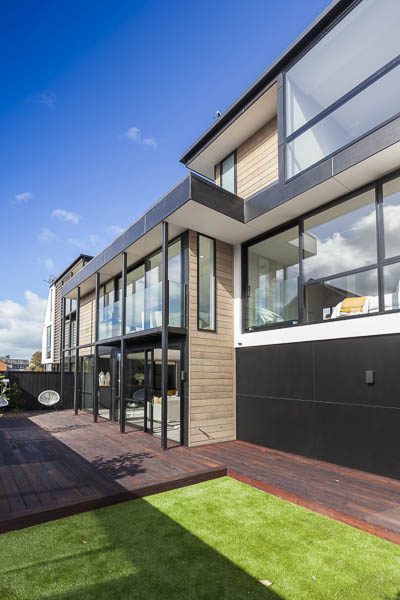 Parker Group Construction has thoroughly enjoyed building these architecturally designed dwellings as each of them is so unique. Each dwelling exceeds two-hundred square metres, have eco-friendly, large windows providing warmth and natural light, but with the utmost privacy designed in. What's more, each dwelling boasts designer kitchens with European appliances, two separate lounges, three large bedrooms and ensuites. All in all, these homes are irresistibly spacious with serious appeal.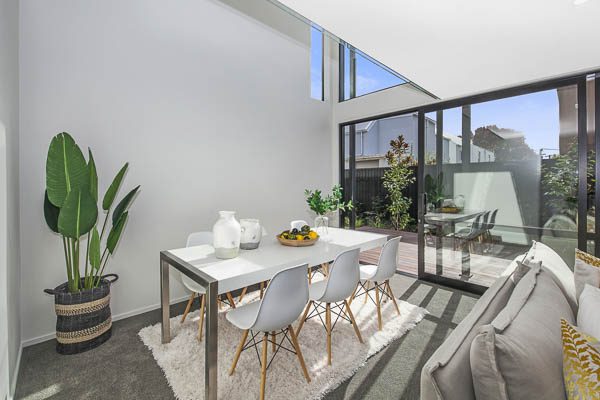 Once you arrive at this complex –either down the secure laneway or through the reserve and private access– you will be amazed by the large decks and extended outdoor living areas. You'll appreciate each home for its own merits as they all have distinct differences that make each of them striking and alluring.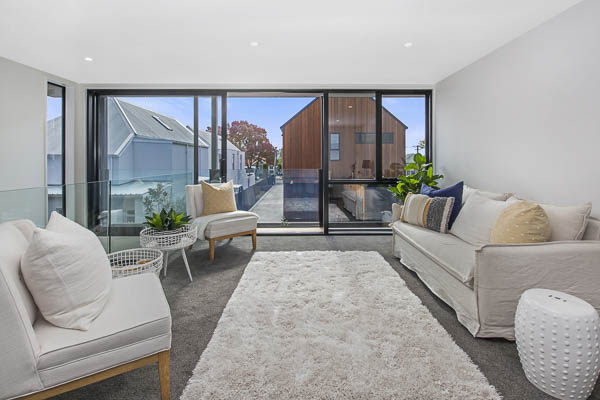 Enjoy city living for yourself at 362 Durham Street North. For more information about any of the six homes available, phone Sara Ashcroft from Bayleys Real Estate on 03 375 4700. If these homes have sparked some building ideas of your own call Barry Parker from Parker Group Construction on 027 243 9464.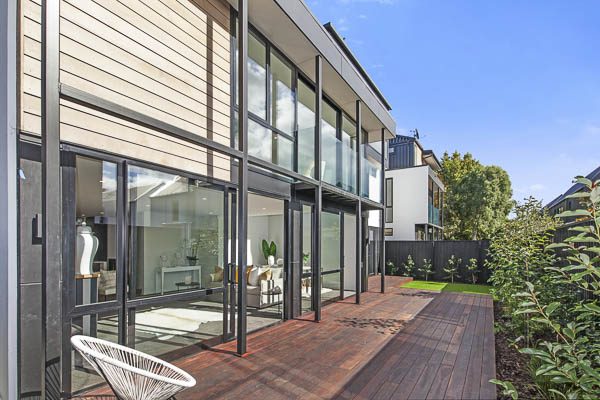 ---