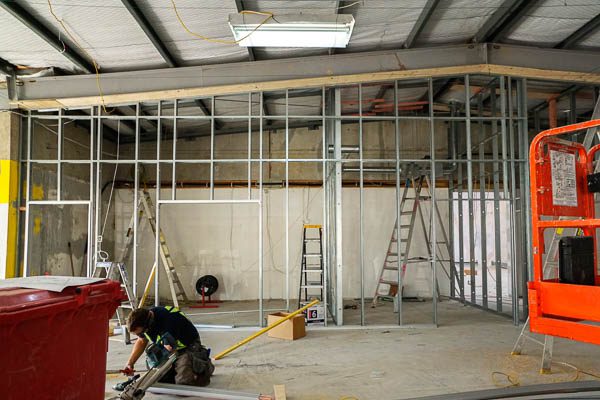 Strengthening is their priority: Priority Projects
---
Work to strengthen Walker Court, the retail outlet at 75 Blenheim Road, is well underway and on target for completion by the end of November.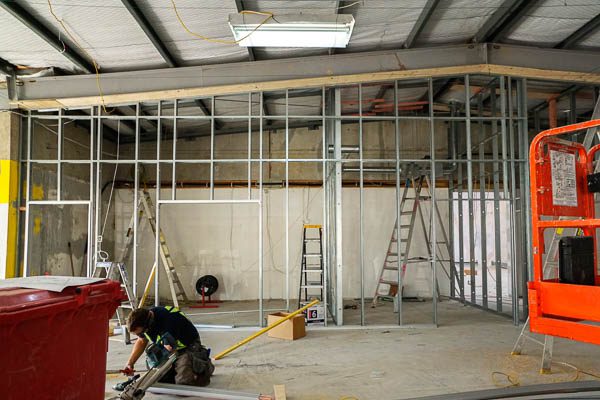 Canterbury fit-out, design-build and project management company, Priority Projects, is completing the earthquake strengthening and renovations at the site that is home to Burnsco and Paramount Pools.
Made up of four units, across single and double levels, the retail showrooms and storage buildings are getting the full treatment, as they upgrade to 100 percent of the NBS code. This includes substantial new structural steel, upgrade of accessible facilities, new roof and fire protection systems.
While work started on site mid-May, the Priority team, made up of Director Steve Brownie and Project Manager Kim Lowry, have been working on the scope, plans and consent documentation for the past 18 months. It's been a big job, with the added challenge of working around tenants to make sure they remain operational at all times.
Priority Projects has undertaken some major 'concept to completion' strengthening work since the Canterbury earthquakes, namely, Go Bus & Flip Out headquarters at 230 Maces Road, Chester Street Apartments, Harcourts Division Street, Riccarton, and significant residential rebuilds for existing clients.
Since 2009, Steve and the team have been offering comprehensive project management of commercial fit-outs, design-builds, feasibility studies, earthquake repairs, rebuilds and new construction projects, that stick to the core values of priority service, quality, value and results.
For more information, visit www.priorityprojects.co.nz or email info@priorityprojects.co.nz
---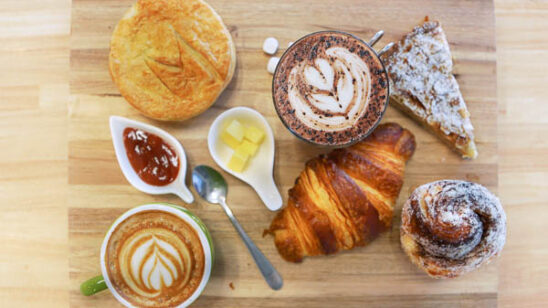 Previous Post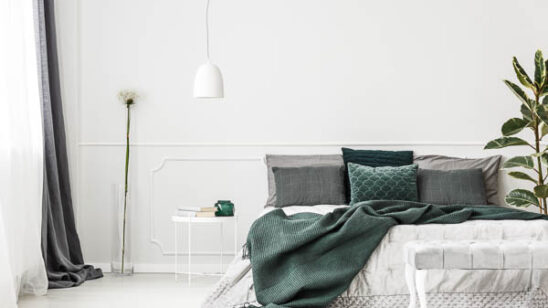 Next Post