---
We've long held a deep affection for teal, but this year the hue is all grown up and it's got us all tealed up.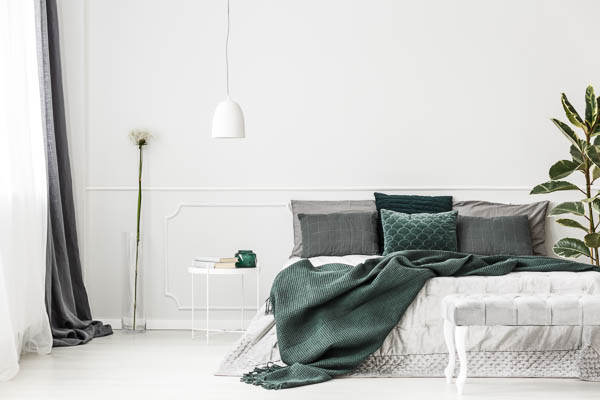 It's a delicious way to incorporate life into your spaces and is equally capable of creating an elegant, mid-century aesthetic. The saturated colours also echo with heritage and tradition to help us make sense of an increasingly digital world. So how can we use teal to create the perfect palette? Why not indulge in teal's bold, rich incarnation, taking inspiration from gemstones and their glamorous appeal?
Teal pops with bright white and its colour wheel match is coral if you're yearning for summer holidays. Despite its obvious association with the tropics, it makes for a calming pairing with greys, a deep and edgy match with black and makes for a regal partnership with gold. Equally it works with cream, navy, pinks and especially gold and brown tones.
Embellishment is on the way back, as a rebellion to overly earnest, minimalist interiors. So why not pair your teals with burnished metals for an edgy luxe glamour, or less-than-perfect antiques for a shabby chic vibe? It's got our teal of approval.
---