---
Sometimes it's hard to keep up with the fashion trend cycle that is constantly spinning. Will it cycle back around, or will it go in a completely new direction? We've pulled together all the latest trends in foot fashion to help you stay up-to-date.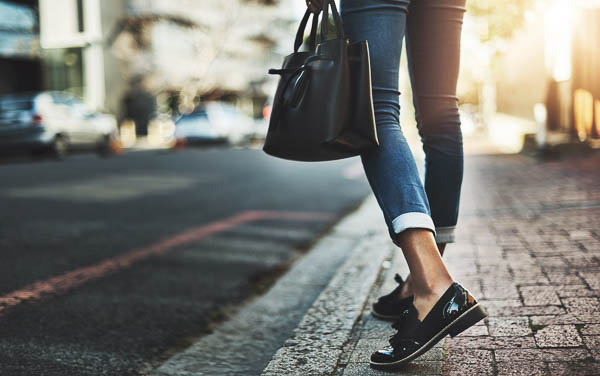 Stand out: We've all heard of 'the little black dress', pairing it with black boots would seem somewhat ludicrous. Hence why we're telling you to find the brightest knee-high boots you can find. After all, orange is the new black. Well… so is green, yellow, blue and any colour of the rainbow. Make a statement and stand out (literally).
Socks or shoes? Honestly, we're not too sure we know the answer. But that doesn't mean we wouldn't recommend them! Sock trainers are on the rise, from Boohoo to Balenciaga, everyone's designing a pair. You could wear them to pilates or Saturday brunch and no one would question it. Not to mention they're extremely comfortable!
Love the lace: Channel your inner gladiator goddess with this 2020 shoe trend. What's not to love? They can be paired with any outfit whether that includes a dress, jumpsuit or a pair of jeans. As an added bonus, they'll keep your feet cool too.
Keep it simple: While we do encourage you to try a bright and bold change, for some people that's an everyday look. So, why not switch roles and take a minimalist approach? Who said simple had to be boring? In fact, it can look quite classy and chic (especially if everything above the feet is filled with colour, patterns and accessories).
Slide on over: It seems that the main trend for 2020 is comfort and we are certainly not complaining. When they say beauty is pain… they're not lying. Especially when that pain is caused from three-inch heels that you've been wearing all day. The solution: slides. They don't have to be Gucci to be on trend. But sometimes ones with a little quirk to them can really pull together an outfit!
---