---
Looking after the electronic security for a large college campus and boarding houses is a mammoth task – but once a smart system is designed, the high priority of safety is simple.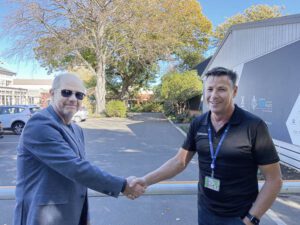 Site-wide security systems, access control, to protect over 1500 pupils, 300 staff, visitors and college assets at St Andrew's College was the priority brief for Combined Security Solutions.
"It gives us peace of mind in knowing we are able to provide a safe place for all who attend our campus, providing us with this and more with supporting 24/7 back up services as we need them," says the college's ICT Sys Admin Phill Shepherd.
With the combination of a fully integrated expandable security/access control, CCTV system and automatic boom gates (pictured) he says they can now control "who goes where and when," providing historical access information complemented by CCTV system for video verification, should it be needed.
Company director Paul McCormick says the ease of use of programming access credentials and viewing surveillance footage via the GUI (Graphical user interface) assists with the college's day-to-day safe operation, and the system is utilised to its full potential.
For your security needs phone Paul on 027 433 7997, email paul@combinedsecurity.co.nz, or check out the team on Facebook.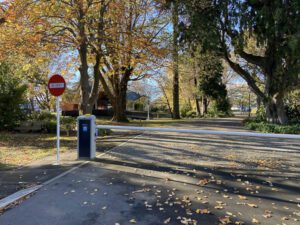 ---