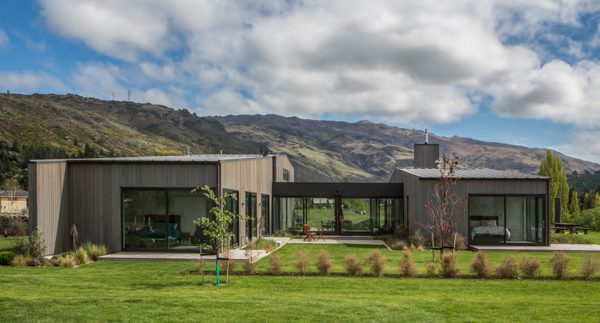 Shaped by the elements: Wyatt+Gray make the shortlist for NZIA Southern Branch award with Clyde House
A house designed to blend into the landscape and withstand the Central Otago elements is up for an architecture award.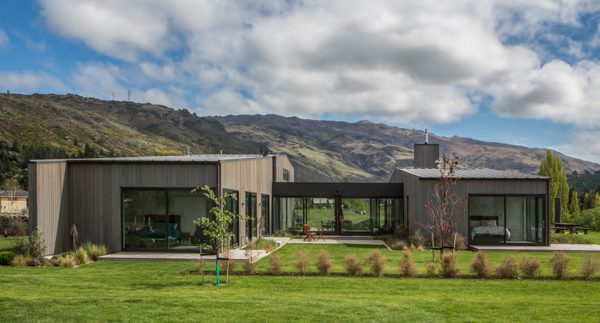 Clyde House, by Wyatt+Gray Architects, has been short-listed in the housing category at the New Zealand Institute of Architects Southern Branch Awards.
Designed by Michael Wyatt, Clyde House was shaped by sun, view and wind. Wyatt knew the wind roared down the valley from Cromwell so created a balance between shelter and sun.
"The landscape has influenced the shape of the house. It has a goal post footprint, the crossbar being a glazed link between the two wings that provides downstream shelter from wind on each side," Michael says.
The rural lifestyle block is one of the best on the subdivision as the river is on the eastern side of the house which helps with keeping the property private.
"It was built on a featureless, baron flat site, with hardly a stick to be seen, but it has established growth now and the plots are big enough that you can plant your own privacy," he says.
The colour of the four-year-old house has "weathered nicely". Wyatt says it's a stained cedar to fit nicely into the Central Otago landscape.
"The surrounding hills are long, low and brown and this house is low, long and brown. I'm happy with how the colour has matured," he says.
Alexandra-based Breen Homes was the builder on this project and Managing Director Lindsay Breen says, "Having worked with Michael before on projects more centred around the Queenstown area, we were more than happy to be asked to price this project a little closer to home. It's always a pleasure to work with Michael and his team. We also love his designs which are well balanced between style, innovation and buildability."
The Southern Branch NZIA awards are on 8 June in Dunedin.