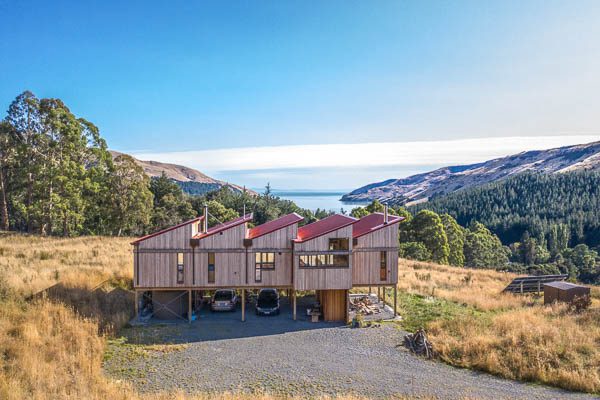 Secluded Beauty
---
An iconic build, which also blends naturally into the secluded Banks Peninsula site, was the creative challenge presented to award-winning Architect Tim Nees.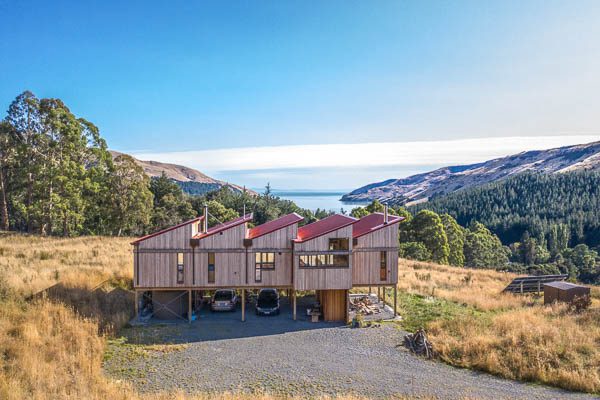 "The brief was for an informal weekend retreat, to eventually become their retirement home," he says.
"It was designed not only for the look, but to take advantage of water views and hillside vistas on each side, while letting in light and breezes."
Self-sustaining and completely off the grid, with two water-collection tanks, the surrounding four hectares was once part of an old farm.
"It has been left by the clients to 're-wild' itself," says Tim, who recently designed his own unique seaside escape.
"The clients were really happy, saying it was like a work of art – and beyond beautiful! It almost feels like an architectural tramping hut to me."
The saw-tooth roof, painted heritage red, has its highest points facing the east to catch the morning sun.
Two bedrooms on either end and a cosy nook up a few steps surround the open-plan high-stud living areas.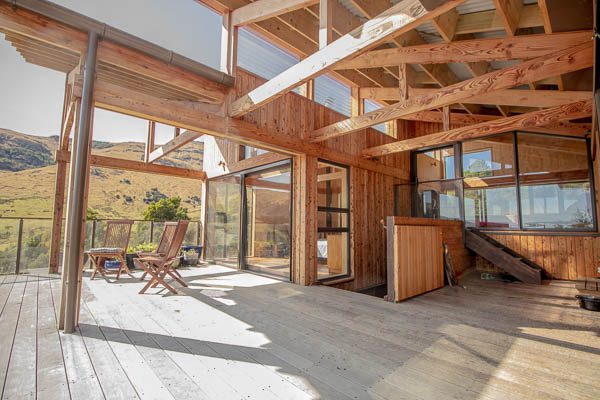 A purposeful mix of non-treated timber features throughout the 172 square metre interior including exposed beams of macrocarpa and Douglas fir, a well-oiled plywood floor and walls lined with birch plywood.
A solid-timber kitchen bench top was sourced by the clients. The deck of purple heart, like the larch cladding, was left to silver over time.
"Huntley Quinn was our builder," Tim says.
"He was exceptional at thinking through the challenging strategy of working in a remote location, and very organised and honest. The communication was great, which was very important."
The award-winning construction firm hired a bach about 15 minutes away, where his crew of six stay during the week.
As a second-generation builder and Project Manager for 29 years, Huntley also spent a day or two each week on the tools.
Completed last year, Huntley says it was quite a technical build with a lot of joinery, complex roof and an elevated subfloor.
"Logistically it was a challenge, but enjoyable and rewarding – especially with building through all four seasons, from scorching heat to snow.
We achieved the right balance of design to budget through a very close collaboration between architect, builder and client."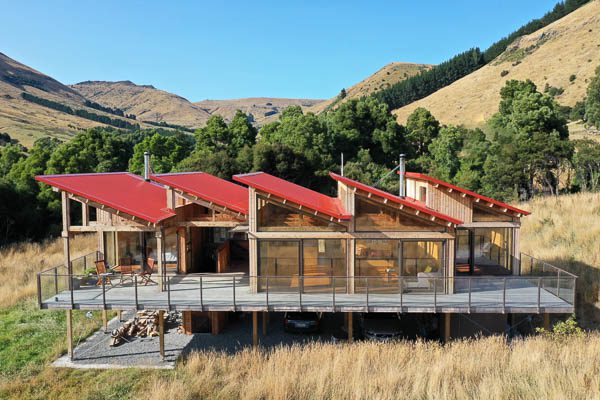 ---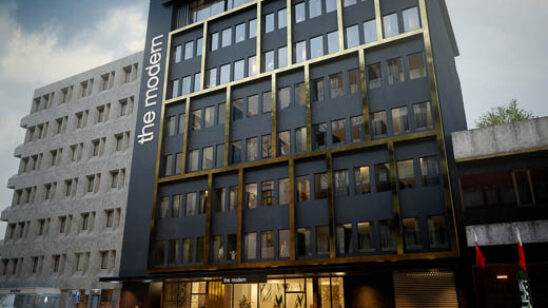 Previous Post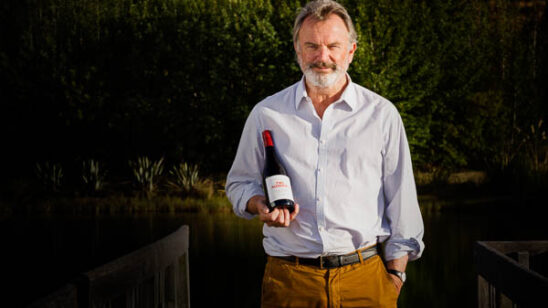 Next Post