---
In a city where many people have been faced with the question of rebuilding or restoring their homes, Jim the Builder's Jim Stenberg makes the case for choosing to renovate.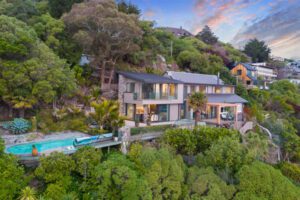 As a child Jim watched his parents restore old homes. Seeing damaged or degraded buildings restored to their original character – but with modern, high performing materials so they can last a new lifetime – is something he now does for a living in Canterbury.
"Restoring the original character is really important to me, that's why I got into building – my parents did up old houses and my grandfather was a joiner. I've just always loved doing this stuff."
Jim the Builder is known for its sleek award-winning new builds, including Master Builders House of the Year Golds in 2019 and 2016 for stunning houses on St Andrews Hill and Fendalton, respectively.
And, while Jim and his team thrive on delivering high quality new builds, he also prides himself on getting people back into renovated or restored homes.
In 2015, a restored Sumner bungalow also earned Jim the Builder a Gold in the aforementioned awards.
"It can be quite an emotional journey getting people back into their family homes if they've been through the challenges of the earthquake insurance process," he says.
"It can be a long and stressful process and then seeing them come back to a home which they know and love, is hugely rewarding and makes me immensely proud of my team."
Jim and his team work with architects, engineers, designers and subcontractors to bring projects to life, no matter the scale or complexity. With in-house project managers, quantity surveyors and a health and safety officer, his team track timeframes and budgets to keep homeowners in the loop at every step, and to ensure all stages of the project align.
He says the team's business philosophy is building and maintaining relationships with clients. He'll often be in touch with clients years before their work begins, helping them navigate lengthy insurance battles.
"Building to us is going on a journey with our clients together, resulting in a friendship and even a cheeky beer on their deck from time to time."
Contact Jim the Builder on  021 444 958 or at info@jtb.net.nz
See a stunning Jim the Builder renovation
---