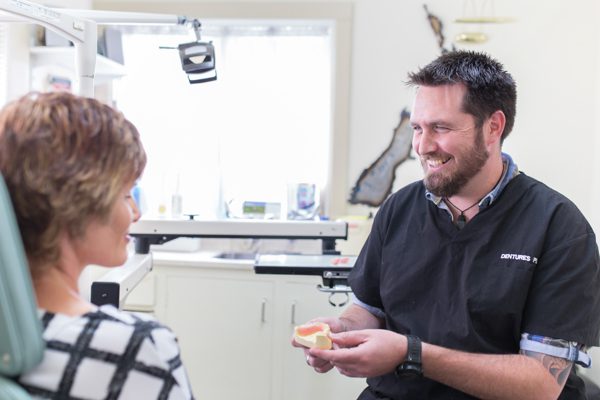 Reason to smile: Dentures Plus want you to know that dentures shouldn't negatively impact your daily life
People may not be aware of any problems associated with their dentures. When issues develop slowly over time, they adapt and think it is normal.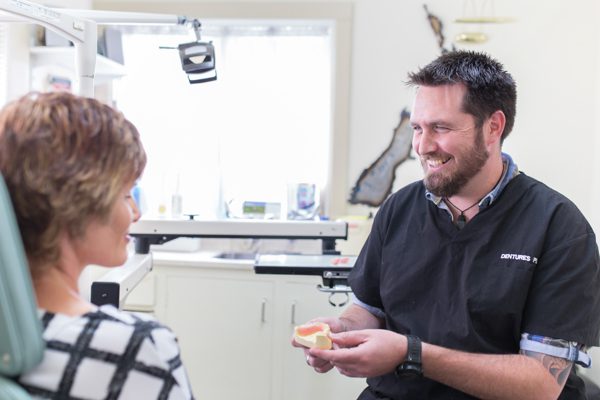 "Common issues we see with denture wearers are sore or irritated gums, difficulty eating properly, loss of lip or facial support, more wrinkles around the mouth, sore jaw, increased headaches, loose or slipping dentures, and sores at the corners of the lips," says Ryan Carlton of Dentures Plus.
He says pressure and or rubbing can be quite painful, usually a result of chewing, but also clenching of teeth or bruxism (grinding the teeth). Other concerns may be hard foods, like small seeds getting underneath dentures, or denture teeth that need adjusting, relining or replacement.
Worn or ill-fitting dentures can make it hard to chew and eat properly. As the teeth flatten off over time, it's harder to chew food effectively. Worn teeth also lose their height and bring the lower jaw up further, compressing the lips and giving the face a sunken-in look, more wrinkles and mouth sores. "Dentures need to be replaced to resolve this. Worn teeth can also lead to a sore jaw and headaches, as it puts more pressure on the joint and surrounding muscles.
"Many patients worry new dentures will make them look 'horsey' or 'all teeth', but although they may show a little more teeth, they should look natural – like they belong to the face. At Dentures Plus we make sure each patient is very happy with the final result, including their look and smile."
Visit www.denturesplus.co.nz.