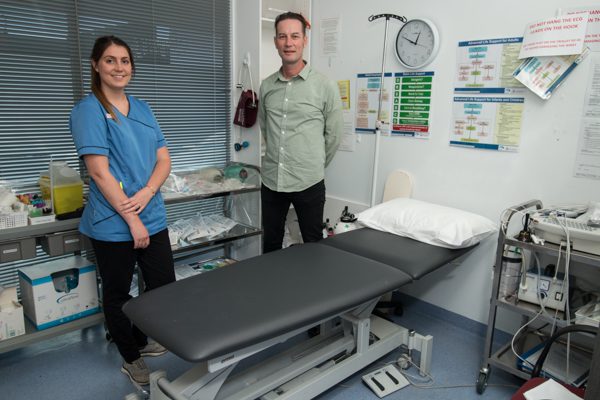 Multi-disciplinary medicine: Moorhouse Medical Centre
People constantly come and go through the doors of the large red building that is the Moorhouse Medical Centre. The activity hints at just how busy this long-established practice is. It has been a feature of Christchurch's central city for more than 20 years – first of all in Washington Way and now in its current location on Pilgrim Place. During those years it has expanded its range of services for patients to reflect the needs of its community.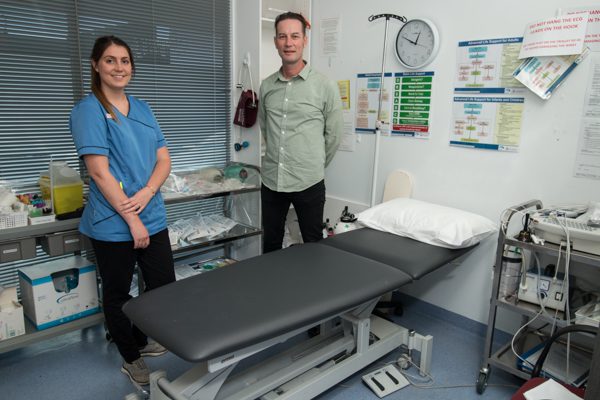 "New patients and former patients are finding us now that central Christchurch is being re-established," Moorhouse Medical Clinical Director Dr Neil Beumelburg says. "It's exciting to be a part of that rebirth after a difficult few years and our medical team is growing to reflect the increased demand. Right now we are accepting new enrolments."
What draws patients to Moorhouse Medical Centre is the diversity of care this practice offers. Besides the usual general practice services there is a travel clinic and a business health service.
The medical team of 22 nurses and eight GPs also carry out immigration medicals, skin checks and minor surgical services. "We are a truly multi-disciplinary practice and it is the diversity of our work that is so interesting. One day is never the same as the next."
In addition to its general practice aspects Moorhouse Medical's other major arm is 'urgent care', providing comprehensive medical and nursing services for accidents and medical issues.
"Anyone who has a medical problem or injury can walk into our clinic at any time from 8am to 8pm seven days a week, including public holidays. We provide an alternative for casual patients and after hours care besides the 24 Hour Clinic. No appointment is necessary in these circumstances to make things as easy as possible. We have X-ray facilities on site which enables us to offer fracture and soft tissue injury clinics, as well as musculoskeletal consultations and we also have physiotherapy available. Treatment of open wounds – cuts requiring stitches – is provided free, as is fracture care, apart from the initial consultation."
Further adding to its credentials, Moorhouse Medical Centre is part of a Christchurch Primary Health Organisation (PHO), along with Riccarton Clinic, Ara Institute and the University of Canterbury. It is also a teaching practice for the Royal College of General Practitioners and for the Christchurch School of Medicine. "But above all, we want to be seen as a patient-centred practice with a professional and friendly approach providing the very best of care."
Moorhouse Medical Centre is open for appointments from 8am to 6pm weekdays and you can also be seen as a casual patient without an appointment 8am to 8pm, seven days a week. Phone 03-365 7900 or visit www.moorhousemedical.co.nz.