---
The Fermentist is one of the hottest newbies on the culinary block, with beer at its roots and sustainability at its heart. We caught up with the brewery's passionate General Manager Simon Taylor about this story of sustainability and making history.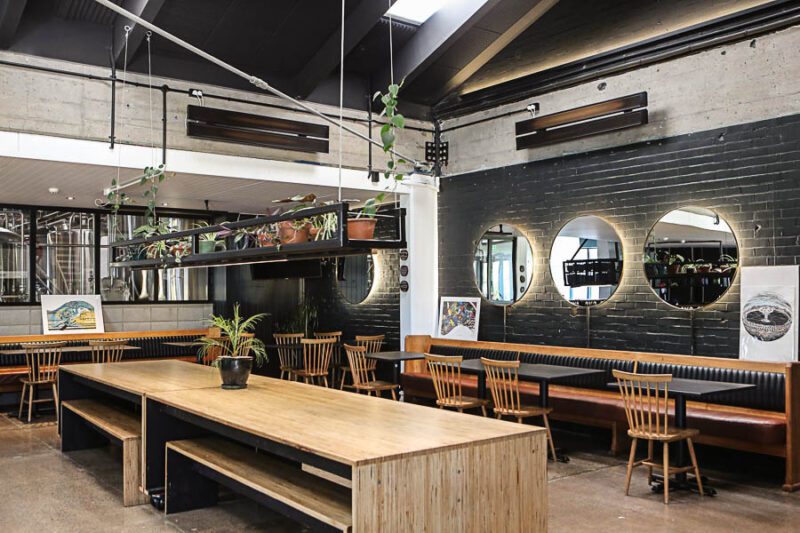 Simon, can you tell us a bit about your brewing journey and what attracted you to the industry?
When I look back on my passion for brewing it started when I was about 10 years old, making ginger beer in my parent's garage. I then progressed to making cider. Ask mum and dad about the many bottle fermented eruptions that sprayed all over the garage! I studied microbiology and plant science at Canterbury University and was employed by Lion Nathan on their graduate programme back in 1990. What I most enjoy about brewing is that making beer is a craft; it's hands on; it's about the best ingredients coming together to make an amazing product. I have never met a brewer who doesn't love their job and this passion is infused into every beer.
---
How did the story of The Fermentist start?
I was talking with a brewer I have known for many years, Kirsten Taylor, about the great memories we had working at Speights and Canterbury Breweries, both as trainee brewers and then as brewing leaders. We both lamented the loss of Canterbury Brewery during the February Earthquake. We started talking about what type of brewery we would build if we wanted to build one here in Christchurch, and out of that discussion came The Fermentist. We wanted to build a brewery that was future-focused and would be around in Christchurch for a long time. So, we started looking at what we would do differently, not what we would do the same as other breweries we have worked at.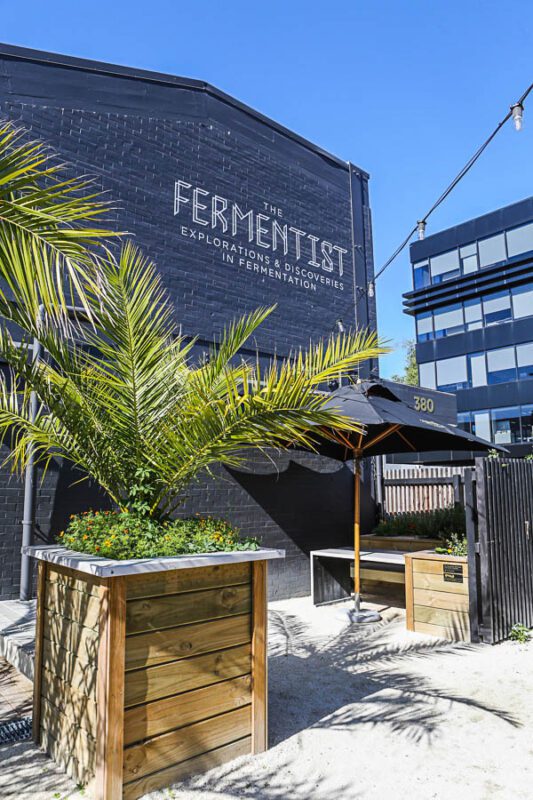 Why was sustainability so important to you right from square one?
If there is one thing that everyone is starting to think about, it would have to be our future here on earth and the impact our current practices are having on the world around us. The big, scary thing however, is often just where to start making a difference. So, when we started thinking about The Fermentist, we said we must do things differently. We can't build a brewery that was good just for 2018, we must build a brewery that is good for 2033 or 2043. We are not perfect in any way, shape or form, but we are just trying to do better than we did previously. All our team are on this journey and we all try to do small things better every day. We have made a start and we know we can keep getting better and improving the way we work.
---
What are some of your main 'green' initiatives?
In the build of the brewery we went straight in with solar electricity and solar hot water. They are easy to do, you just buy the gear. What we started to think about were the subtle things that can make a difference, so we said we will only buy malt from Gladfields in Dunsandel, we will use hops from the Nelson/Tasman region. In the taproom we will buy as much as we can from Canterbury producers, we will grow produce in our own garden bar. When it came to our team, we wanted people whose values aligned with ours and we wanted to help them build a career. Our brewery car is an Outlander PHEV and we are currently looking at installing an EV charging station. Our menu in the taproom focused on plants as we see them having a lower carbon footprint, especially when we buy local. We have wine on tap and encourage our customers to look at this as a way of reducing glass waste.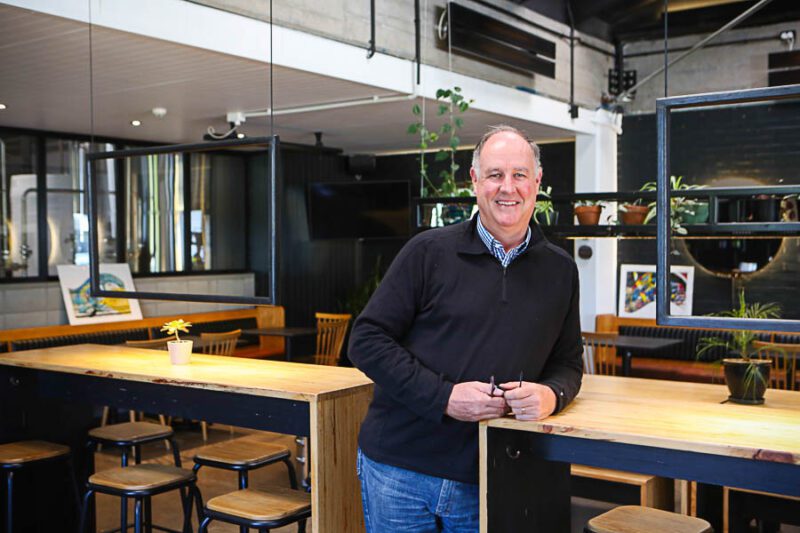 You have now made history with the country's first carbon-neutral certified beer – your Kiwi Pale Ale. How much time and effort went into that and how much celebrating came after?
People often ask me why we strived for carboNZero certification. If you go out and make a stand on being sustainable, how do you prove it? So, we looked around and a lot of sustainability credentials need lots of explaining, whereas if you can say that we measured our carbon footprint, and it came out at 0.752kg CO2 per litre of beer we make, then we have one number to manage down. The data collection, auditing and certification process took us and Enviro-mark Solutions about 6-7 months, but we were learning. We now have one measurement that, we can manage downwards. For the carbon footprint that we can't avoid, we have purchased offsets from Hinewai Reserve on Banks Peninsula. This is a journey and we will keep working on reducing our carbon footprint. Kirsten has now moved into a role focused on our sustainability plans and having that dedicated resource will help us get better all the time.
---