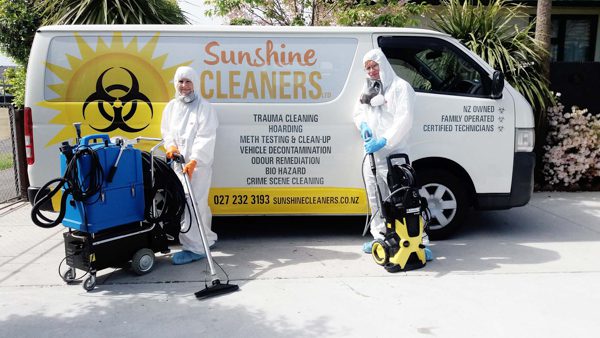 Putting the shine in sunshine: Sunshine Cleaners want to make your space yours again
You don't often think of the qualities of compassion, empathy and confidentiality as being prerequisites for cleaning companies working in houses, offices and retail outlets.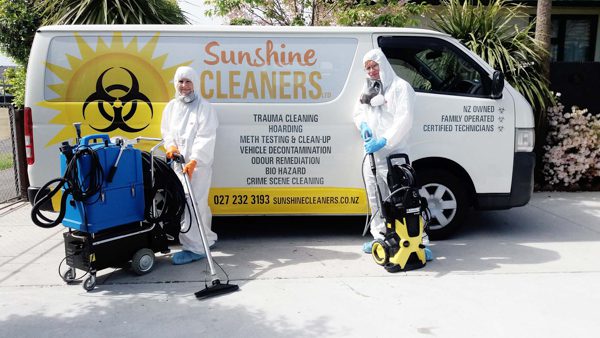 But these are essential attributes for the team at Sunshine Cleaners because this company works in the highly specialised fields of forensic cleaning and confidential cleaning of any type.
The term forensic cleaning covers a range of services, from crime scene cleanup, meth decontamination and odour remediation, to blood, bodily fluid and suicide clean-up. "Sometimes forensic cleaning follows traumatic events," says Sunshine Cleaners founder Thea. "Clients may be very upset in these difficult situations and our approach combines professionalism and integrity with sensitivity, empathy and respect."
Sunshine Cleaners is a family-owned and operated company and the close-knit team is pedantic about high standards of cleanliness. "We never know what we are going to encounter. No two jobs are ever the same. We might be dealing with a freezer full of rotten food that has been left off for a long time, contaminated ceiling insulation, a methamphetamine decontamination, or we might be cleaning up a rental property."
Rental property owners Leonie and Peter Austin had just such a job carried out by Sunshine Cleaners. "They did a fantastic job cleaning the house from top to bottom, even getting marks out of a set of curtains we thought we would have to replace due to being so badly stained," they said.
"A very professional job in a short space of time – we couldn't be happier."
Contact Thea on 027 232 3193, email sunshinecleaners@outlook.co.nz or visit www.sunshinecleaners.co.nz. Sunshine Cleaners can clean anything anywhere in the South Island.