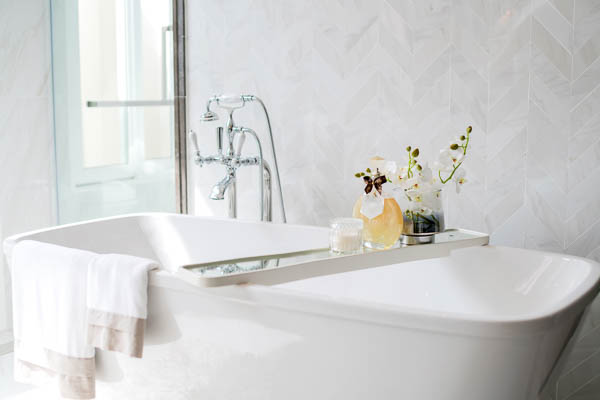 Petite Retreats
---
Far more than just a means to cater to personal hygiene, the bathroom is a space we turn to when we need to relax, recuperate and enjoy some respite from the outside world.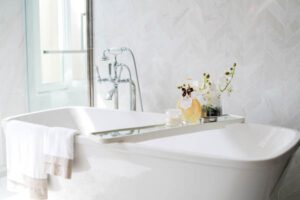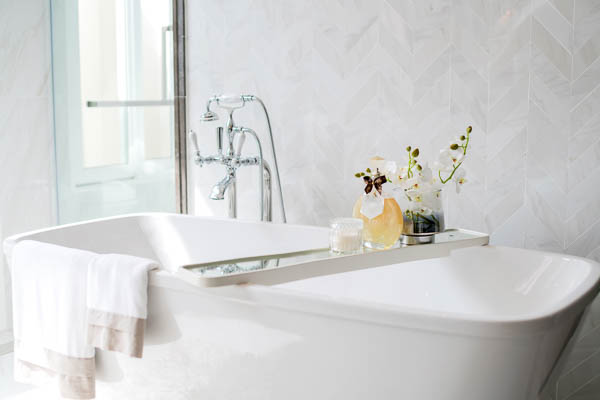 As such, the interior should be welcoming and comforting, but the room's measurements need not be reminiscent of a sprawling spa to serve up an idyllic aesthetic.
For bathrooms that are more akin to cupboards-under-the-stairs, a few tips and tricks are all it takes to prove pint-sized bathrooms shouldn't have to scrimp on style or comfort.
Eschewing an abundance of noisy wallpaper in favour of a single feature wall will inject a dose of personality into a space without making it feel crowded or claustrophobic.
Whether opting for a mural, a lick of bright paint or a sheet of captivating printed paper, be sure to keep the adjoining walls colourless and sparse to harness the bigger, brighter illusion that white walls bring.
A similar effect can be obtained via the use of furnishings. Incorporate mirrors and glass wherever possible to give the appearance of a larger space, and add flavour via various tchotchkes and artworks that tie in with the captivating hues and patterns found within the feature wall.
The finishing touch? Whether it's a melange of cacti placed upon the sink or a hanging basket suspended from the ceiling above the bathtub, flourishing greenery will ensure that even the most miniscule of spaces remain welcoming, charming and notably on-trend.
Remember, good things do come in small packages – especially that of the discerning bathroom.
---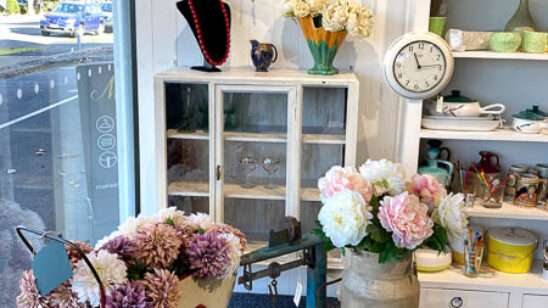 Previous Post
Next Post