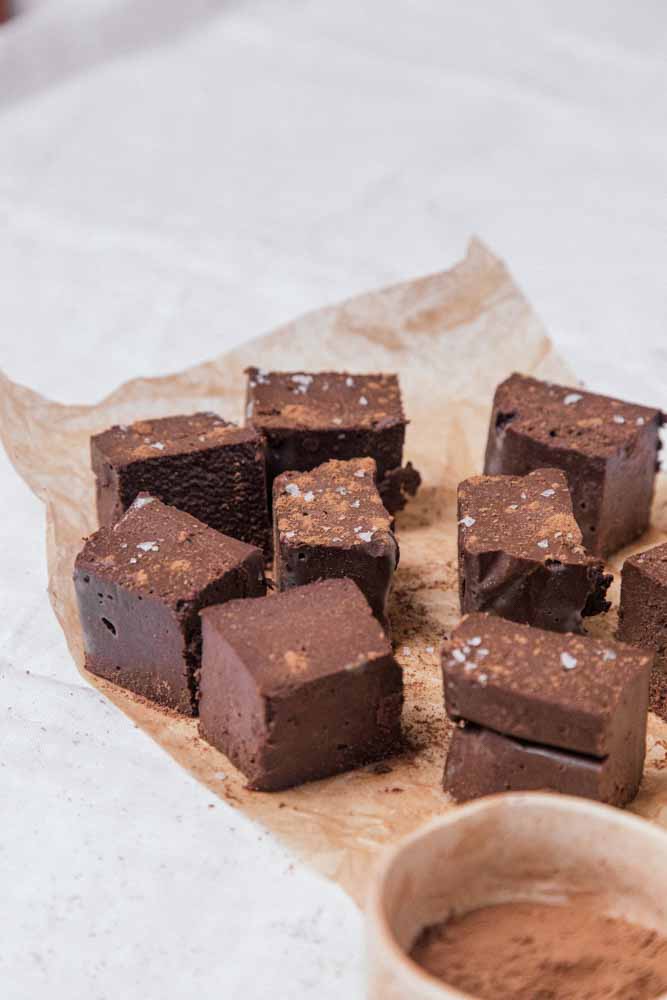 Peanut Chocolate Avocado Bars: Two Raw Sisters
---
Ingredients
1/4 cup cacao powder
1/2 cup coconut oil, melted
1/4 cup peanut butter
1/2 avocado
1 tbsp maple syrup
Pinch of sea salt
Method
Add everything to the blender and blend until smooth. Line a loaf tin with baking paper and pour the chocolate into the lined tin.
Place in the freezer to set for 20-30mins. Once set, cut into bars and store in an airtight container in the freezer for up to 3 months.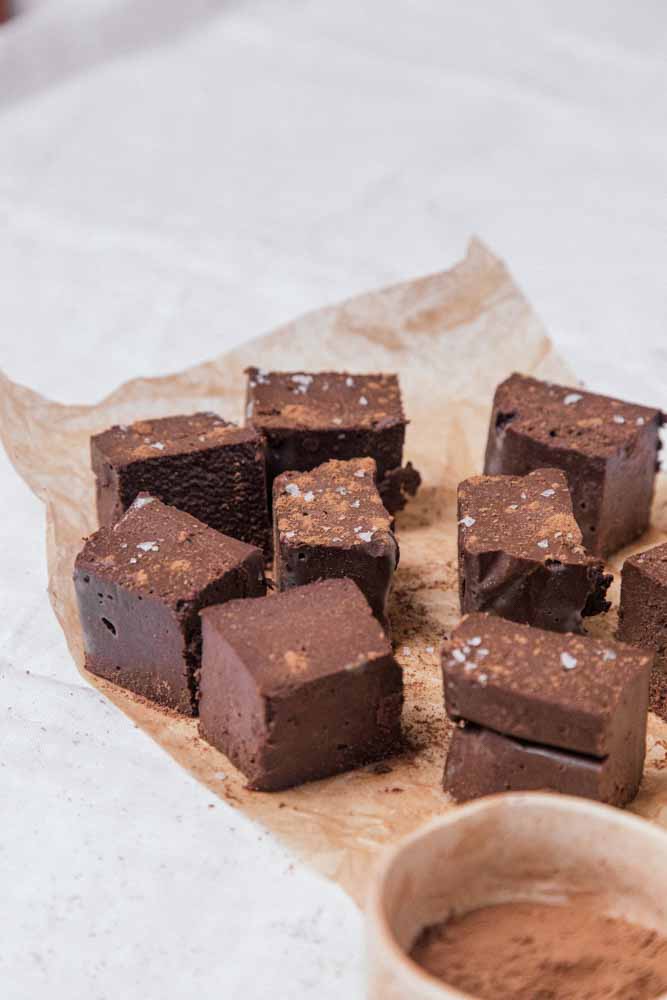 Serves: 10
Prep Time: 10 minutes
Set Time: 20 minutes
Freezer Shelf Life: 3 months
For more recipes like this head to the Two Raw Sisters app by visiting www.tworawsisters.com/app.
---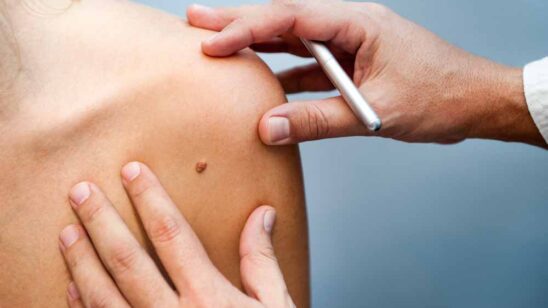 Previous Post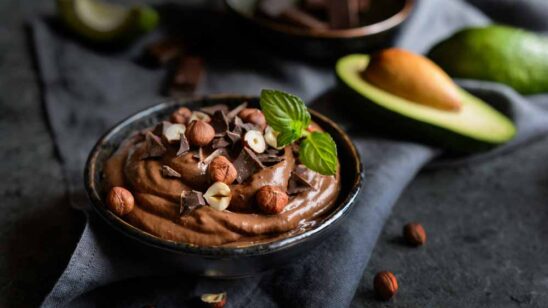 Next Post