---
Meet Vanna! After being rescued as a kitten from a street in rural Thailand, spending six years in Phnom Penh, Cambodia and nearly a year in Malaysia, Vanna has had a lot of life experience. Now he oversees operations at The Clocks Bookshop in Strowan.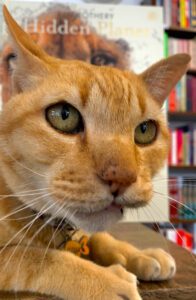 From his preferred spot in a sunny window, Vanna carefully scrutinised the bringing in of thousands of cooking, children's and crime books (the three areas The Clocks Bookshop specialises in) when the store opened nearly a year ago.
Recently, he has kept a watchful eye over new shelving being built to accommodate a burgeoning range of fiction and non-fiction titles – the novel, The Dalai Lama's Cat, is a favourite, as is A Street Cat Named Bob.
And now he looks on as still more children's books (over 2000 titles in store), cookbooks (Polish vegetarian, anyone?), and crime books (general, classic, Scandinavian, hard-boiled, etc) roll in.
Vanna (Cambodian for golden coloured) is a happy fellow and up for a chat, so if you come in for a browse and he's awake (unlikely!) be sure to say hello.
The Clocks Bookshop is located at 12 Normans Road, Strowan, Christchurch. Phone ahead on (03) 550 995, email books@theclocksbookshop.co.nz or check it out online.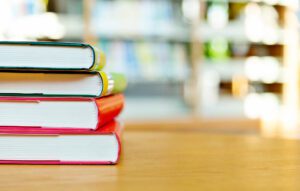 ---