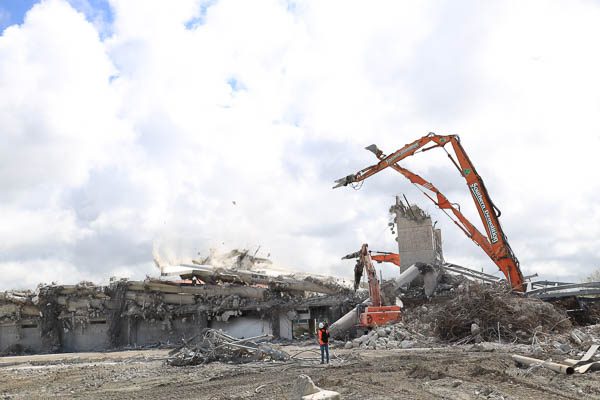 NZ's biggest deconstruction
---
Remaining in the 72,000sqm of what once was Lancaster Park lies the last of the rubble, and truck-loads of memories.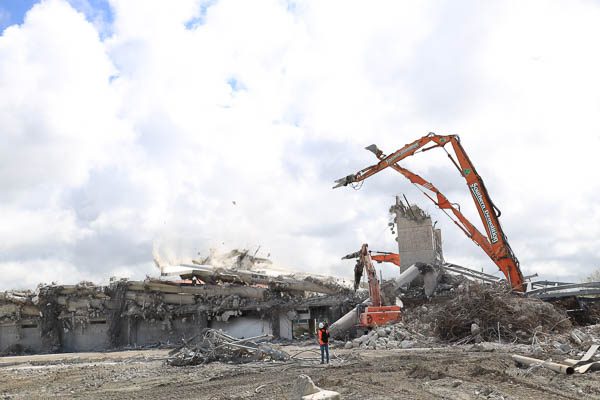 Christchurch City Council's Project Director Lee Butcher says it was overwhelming to see the public queue at the gates for a glimpse of the icon being striped to its bones and brought to the ground.
A new community sports park has been council-approved, with design and construction commencing towards the end of 2020.
A staggering 65,000 tonnes of concrete from the two main stadiums alone has been removed. "We're on track for our goal of two percent un-recyclable material, and we're under our budget of $12 million," Lee says.
For those who worked on the project, it wasn't just a job, but one respected for its history and what it meant for the people. "As the biggest deconstruction in New Zealand, none of us have anything like this on our CVs, and likely won't again!"
The main contractors involved were Aecom for environmental controls support, Ceres removed seats and some memorabilia, Aotea services for services removal and decommissioning management, Taggart for soft strip (building strip-out) and Tui Stand demolition, Clearwater Construction for roof removal works, Daniel Smith Industries and Canterbury Cranes for crane supply and rigging staff, Yakka Contracting for main demolition, GE Construction for fencing and gates, and ATF for security and automatic gates.
"Especially with earthquake-damaged buildings there were no guarantees of how anything was going to go. The huge roof with beams of 48 metres long was taken off separately, required months of planning, lots of signs offs, and removal of countless brackets and bolts.
"It's quite surreal to come to the finale."
---