---
Artistic sweet pastries and (almost) too good looking to eat handcrafted chocolates sit alongside an exceptional menu and cabinet food offerings at Good Street Deli.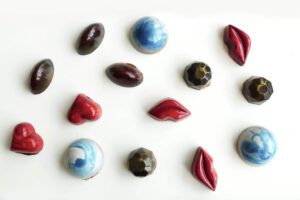 Tucked inside the Opus Building on Moorhouse Avenue, new owners have reinvigorated the eatery – offering a creative high tea and have just introduced a $10 weekend breakfast and $13.99 lunch menu.
Using prestigious brand, Callebaut, head chef Edwin Peng produces beautiful, handcrafted chocolates.
Mouth-watering natural flavours from real ingredients include sea salt, berry, Earl Grey, coffee, whisky and more – all hand painted in stunning glossy finishes.
The galaxy finish is noteworthy; its glittery swirl notoriously hard to create.
Edwin makes the treats weekly, but once purchased can be stored at room temperature for up to three months, making them great for gifts or special occasions.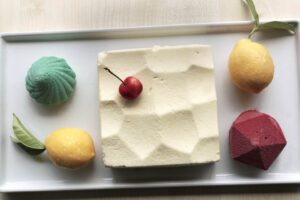 The high tea further showcases Edwin's skills as a Shanghai-trained pastry chef who has worked for the Heritage Hotel in Queenstown and Waipuna Hotel in Auckland.
Featuring sweet treats like artistic lemon white chocolate mousse cakes disguised as a fresh yellow lemon complete with green stalk and leaf, and a dark chocolate mousse cake as a delicate red rose. Savoury items include premium seafood and beautiful sandwiches, pastries, and scones.
Elsewhere on the café menu, breakfast include pancakes, French toast, smashed avo and an omelette, with lunch featuring a Karaage chicken burger, meatball pasta, pork cutlet curry – and a suite of salads, sandwiches and other cabinet goodies including a very popular spinach and cream cheese scone.
Open Monday to Friday, 7am to 3pm and 9am to 3pm on weekends.
---