---
New Zealand has one of the highest rates of bowel cancer in the world affecting one in eighteen Kiwis every year. Gastrointestinal surgeon, Mr Ross Roberts of The Endoscopy Clinic in Christchurch says the risk can be reduced. Metropol spoke to Ross Roberts to find out more about reducing the risk of succumbing to the condition.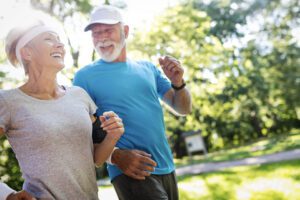 WHAT STEPS CAN PEOPLE TAKE TO REDUCE THE RISK OF BOWEL CANCER?
"The good news is that there is a high chance of cure from bowel cancer if it is detected early. People can be proactive about reducing risk. Prevention is much better than cure and maintaining a healthy lifestyle is key. There is a list of 'dos' and 'don'ts' around lifestyle choices – things you should do more of and things you should do less of."
WHAT SHOULD WE BE DOING MORE OF?
"This is all to do with risk reduction, not risk elimination. So maintaining a high level of physical exercise is important, up to 30 minutes a day. Eat plenty of fibre rich food and wholegrains. Aim to eat at least five portions a day of fruit and vegetables. Drink plenty of water."
WHAT SHOULD WE BE DOING LESS OF?
"Avoid excess weight, preferably by increasing physical activity. Eat less food containing sugars and products with white flour or high in animal fats. In particular eat less of preserved meats such as ham and salami. Drink fewer than three glasses of wine or beer a day. Do not smoke."
WHAT OTHER MEASURES CAN PEOPLE TAKE?
"Be aware of family history. Having close relatives who have developed bowel cancer increases the risk. Also be aware of the common signs and symptoms of bowel cancer – changes in the normal pattern of going to the toilet that continue for several weeks (such as diarrhoea, constipation, or a feeling that your bowel doesn't empty completely), blood in your bowel motion, tiredness and weight loss."
WHAT ABOUT SCREENING?
"Yes, the best prevention is screening to detect any pre-cancerous changes in the bowel. The most effective form of screening is a colonoscopy. Government funded screening was introduced to Christchurch late in 2020. Learn to consider bowel screening in the same way as we are accustomed to regard mammograms."
If you think you or a member of your family may have the symptoms of bowel cancer or if your GP says you need screening, a referral to The Endoscopy Clinic can give you peace of mind. Phone (03) 961 6666 or fill out a referral form online.
---