---
It's not only a New Year, but it's a new decade, making makes 2020 the ultimate time to turn heads with a courageous new look.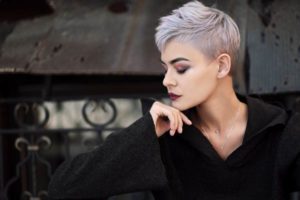 What could be more courageous – and exciting – than being a silver siren?
Because today, going grey doesn't mean letting yourself go, V For Hair and Beauty Master Stylist Vicki Ogden-O'Fee says. "We can give you a shimmering sexy blonde or cool iris sparkle, or many more."
The V For Hair and Beauty team 'gets' silver grey hair and has all the latest techniques and products to make embracing your grey easy, with ongoing training keeping them at the top of their silver grey hair game.
Rather than leaving a harsh regrowth line, their techniques will disguise new growth with a soft, flattering look and easy maintenance regimes will keep your silver grey hair looking amazing.
Head in for a complimentary consultation and seize this exciting time to reinvent and trademark the new era.
---